City to give $10,000 to next Poet Laureate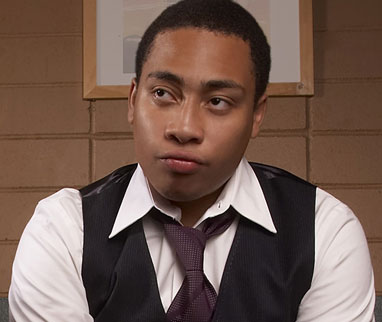 Are you a poet and you know it so just stow it 'til you flow it?
We already used that bit – but hey, it fits because Edmonton is looking for its next Poet Laureate. Poetry is big in this town.
The term of our third PL, Roland Pemberton, aka rapper Cadence Weapon, is near its end and we need fresh blood. The two year title comes with a $5,000 per annum "honorarium." In exchange, our Ambassador of Literary Arts must produce at least three fresh works of poetry per year and appear at various City of Edmonton functions in and out of town, as required. Submissions are being taken until Friday, May 20, at 4:30 p.m.. The nomination form is here, or call 780.420.2787 for information. The new PL will take over July 1.
The Poet Laureate program is a joint effort by the Edmonton Public Library, the City of Edmonton and the Edmonton Arts Council. Mayor Stephen Mandel himself is quoted in the official press release sent out today: "The Poet Laureate program has become an integral part of our City's celebration of our creative community. Since its inception, the Poet Laureate program has given Edmontonians a poetic voice. A rich history of poetic expression has begun to take shape through this program and we honour our Poet Laureate alumni who have set high standards for their successors. We are privileged to have a Poet Laureate program in Edmonton, and even more lucky to have so many excellent poets to take on the role."
Hey, that was quite poetic even though it didn't rhyme, don't you think? Sadly, neither mayors nor City Council members may enter this competition.