FISHEYE: Building a history
Three views of Yukon achitecture: Thanks to an extraordinary building code, Dawson City's structures – even new ones such as the colourful apartments seen at bottom – must conform to traditional Klondike visuals. No paving, no sidewalks, no tacky billboards. It's inspiring.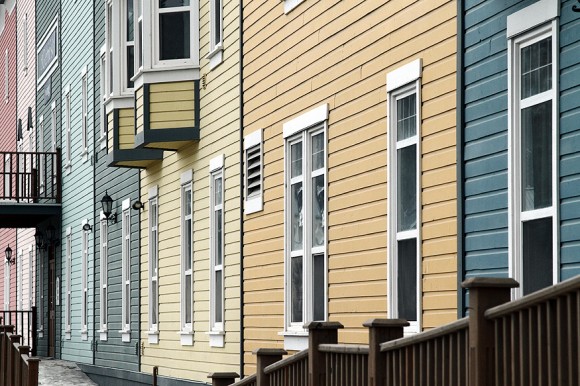 Our regular photo of the day (potd) feature from Fish Griwkowsky is a visual diary and memoir of his life in and out of the city.