GIGBITS: Bummed out artists, Mark Meer in plastic, Joe Bird Award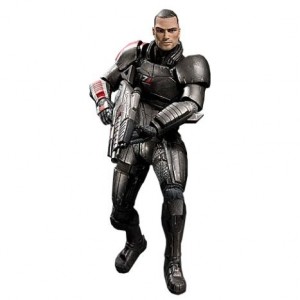 Look on the bright side – at least there won't be another election for the next four years.
Even so, a number of Edmonton arts people are deeply bummed today, for some reason. Some of the usual suspects chimed in on Facebook:
Music promoter John Armstrong: "So what's next? Can we impeach him? Are there any consequences yet to be paid for being found in contempt of parliament ? Or was that it? How about his breaking of Election Canada's rules by campaigning over the radio on Election Day?"
Good questions, no answers.
Kirby at Ramparts (also music promoter): "The Tory majority is horrifying – as is the fact Ray Martin did not get in and Peter Goldring got in again – what is wrong with people?!"
Another question without an answer.
A call to arms from the Citadel Theatre's Ellen Chorley: "Thought that last night was the sad end to a battle. But, in fact, upon re-examination, realized it isn't the end at all, it's the beginning. We are artists and the sheer nature of our chosen profession comes with daily rejection, criticism and poverty. The past six weeks have been the call to arms, and now we will fight. We were born fighting."
A nice one from local journalist Rich Cairney: "Sweet Jesus. It's Machiavelli's birthday today. Perfect."
You get the idea. We could go on, and they do and they will.
Here's Garner Andrews from Sonic 102.9: "Sorry, but I have a way cooler coffee cup than you. Thanks to my friends Chris and LeeAnne for bringing me back a sweet Dunder Mifflin mug from NYC."
And he gets 39 Facebook 'licks' for this sort of material. Nice to know someone has their priorities straight.
MARK MEER: KING OF ALL MEDIA – Chris Craddock, your reign is at an end. Mark Meer is the new Edmonton Thespian You Can't Avoid. The evidence is really piling up.
First of all, a plug for his next show: Improvised Dungeons & Dragons this Saturday at 11 p.m. at the Varscona Theatre. So wait a minute here: Isn't D&D all improv by its very nature? Are these guys going to just sit there on stage rolling dice and vanquishing hapless orcs with their Plus-three Skewers of Skewering? What fun!
Next, there's the little matter of the Mass Effect action figures that recently came out – that you can't seem to get anywhere. Meer provides the voice of Commander Shepard in the video game – he has been immortalized in plastic. Next stop, Oscar!
In a deviation from his usual comedic gigs, Meer is playing Othello in Shakespeare in the Park at the end of June. He does the Die-Nasty live improvised soap opera every Monday, a series that has now surpassed Gunsmoke for the all-time number of episodes. If only it had been on TV. Meer is starting shooting this week for the next Caution: May Contain Nuts television series. He's performing in the Rapidfire Theatre's 30th anniversary show on May 20. Enough already! Time to hit the road to avoid over-saturation in the local market, dude.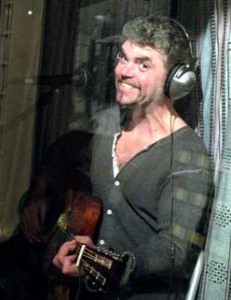 ANOTHER COUPLE OF GRAND GOES TO WORTHY LOCAL ARTIST: There sure seem to be a lot of $1,000 bills fluttering upon the heads of Edmonton artists, writers, actors and musicians lately. Enjoy it while you can, people. The Harper regime is upon us.
The latest grant comes not from the government, but from the late Joe Bird, beloved local actor, musician and avid scenester. One of the founding members of Three Dead Trolls in a Baggie, Joe died suddenly on April 1, 2009, but his memory lives on in a very tangible way. On May 15th – his birthday – the first annual $2,000 Joe Bird Award will be presented to Scott Peters, local theatre guy and member of the band Captain Tractor. The award is from a trust fund designed to "support creative projects from emerging and established artists in music and theatre."
The ceremony will take place Sunday, May 15 at 6 p.m. at the Empress Ale House, 9912 82 Avenue, and will include performances from Dana Wylie, Ido Van Der Laan, Terry Morrison, Sherry Lee Heschel, Grrrremains and the Captain Tractor Power Trio. Admission to the public is free.