Fresh music from Dirty Laundry at the Blue Chair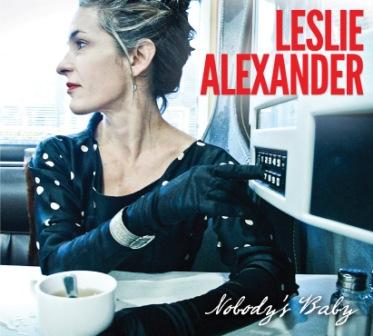 You feel that? There's a fresh wind blowing through Alberta right about now – and with it the winsome, lonesome, sweet, sweet music of Jenny Allen and Leslie Alexander.
The pair are on "Allen and Alexander's Dirty Laundry Dual CD Release Tour," performing tonight at the Blue Chair Cafe.
Here we may explore another fascinating avenue of roots music – that curious nexus between hot country and alt country. Labels aside, this basically means any roots artist who can grab fans from both sides of the barbed wire fence: The CISN-CFCW-Canadian Country Music Association crowd, as well as the fans who wear cowboy hats ironically and disdain the mainstream in all its forms. Like Corb Lund – along with cool old-timers like Willie and Merle – these ladies may be poised to pull it off. Call them "singer-songwriters" and it's all good. It's something for everyone who loves country music.
From Vancouver, Alexander is promoting the release of her new CD, Nobody's Baby, which contains a lovely mid-tempo heartbreaker called Drive All Night (listen here). It deals with loneliness, as many country songs do, and with driving on the highway by yourself, which many country songs do.
She sings, "Keep your wheels between the lines. Keep your eyes peeled for the signs. You got miles of empty road. Takes a while to make it home when you're all alone. And you're driving on thin ice. You're driving through paradise. If it keeps you alive drive all night."
Not sure what the thin ice part is all about since the fresh wind has melted it all by now, but maybe it's using metaphor – which many country songs do.
Jenny Allen, meanwhile, has just released the album called Blanket. Her songs are similarly filled with deep emotional musings and strumming acoustic guitars, delivered in a similarly – yet distinctively original – sweet voice.
Word of the day: Sweet. Like a blustery spring in Alberta.