Free Comic book day a heroic venture, true believers
Stan Lee's comic books talked to kids like they were adults, or at the very least intelligent, which isn't always an adult trait.
People don't know this about Stan the Man, but he's an incurable romantic. At the peak of its comic publishing powers — when a book was still cheaper than chocolate and some sold in the millions monthly — Lee's company Marvel Comics was building an empire of loyal readers with stories that were straight soap opera, starring angst-ridden teens and young adults….who just happened to  have super powers.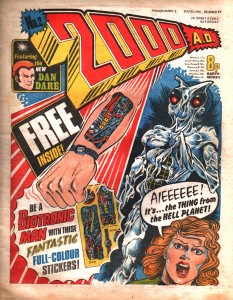 You could cheer Spider-Man because he kicked Electro's ass for the umpteenth time, that was a given. But it was Peter Parker being the school nerd and losing out to the bully, Flash Thompson, that made Spider-Man real to kids in the 60s, 70s and 80s.
As such, a whole host of people who now write, draw and create for a living grew up with turn-of-phrase, and a love of reading developed from utter, utter addiction to comic books.
That joy of creativity is basically what Happy Harbour Comics in Edmonton and other local comic stores are trying to foster with the  annual "Free Comic Book Day", this Saturday.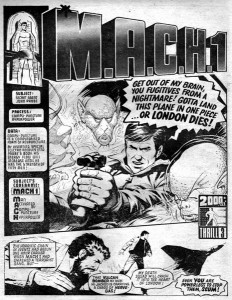 Along with other indie comic dealers around North America, Happy Harbour is offering up special editions from multiple publishers for free, as well as a chance to meet and sample comics from local artists, and in exchange for charitable contributions to the Edmonton Food Bank, have a custom piece of art drawn by one of 17 artists.
Other stores taking part in Edmonton include The Adverturers Guild, Wizards Comics and Collectibles,Comic Fever, Comic King North, and Thunderground Comics in St. Albert.
"Comics are really the oldest pop culture medium in North America and it's always so important to celebrate that and the fact that even though they started here, they belong to the world," said Happy Harbour owner Jay Bardyla.
"Another great reason is to remind of the multi-layered nature of it, because it's a visual art, and a literate art, and there's so much creativity that can be inspired by it."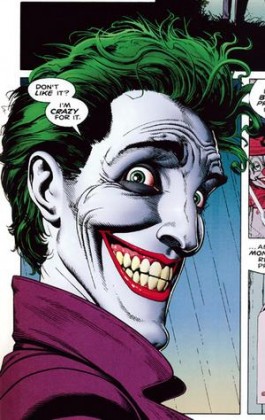 (Don't we know it. Yours truly became a writer after years of reading and loving comics — in fact,  my first two printed articles were letters to faves. That cover of 2000AD, a weekly comic newspaper in Britain when I was young, was my very first.)
In Happy Harbour's decade-long run, Bardyla figures the stores have given away more than 20,000 comics. "And it's important to note that although there are the big books there, the Spider-Mans and what have you, that there are a lot of smaller books there worth checking out. We've fostered such a creative group of local independent artists, and there will be at least two or three locally-produced books as well."
Then again, if you grew up on steady diet of The Uncanny X-Men, The New Teen Titans, The New Mutants and the newer, wackier Justice League International, it's also a chance to get your geek on again, with a new generation of comedies, dramas and daredevil tales available to hearken back to the days when an 80-book a month comic habit didn't require a second mortgage.
"People tend to lose creativity as they get busier in their day-to-day lives," says Bardyla. "Comics are really one of the most accessible ways to ignite that."
For celeb factor, you also can't beat a chance to meet the women of E-Ville Roller Derby, along with a chance to meet Spawn artist Nat Jones and Cowboys and Aliens author Andrew Foley.
Do you have a favourite comic or one that inspired you? Let us know below!