PREVIEW: A worthy blues cause without selling your soul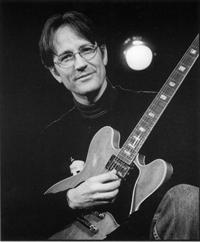 The blues can be fickle. If you take your blues – and your blues music – really personally, for their curative qualities, you may be inclined to find a blues contest kind of silly, preferring instead a dingy bar with low light and lower prospects.
But you'd be wrong. Blues contests have a long and illustrious history, going back to the early days of the Delta blues, when guys like Willie Brown and Charlie Patton originated the concept of "cutting heads," or seeing who could lay down the best blues guitar.
(And don't get us started on Steve Vai versus Ry Cooder at the end of Crossroads.)
As such the Edmonton Blues Society's effort to pay a local band's way to the International Blues Challenge in Memphis next year has plenty of historical precedent – and for those assuming it'll be another veteran bluesman taking that title, be advised that back in those Delta days, Memphis Minnie used to whup everyone's behind.
The EBS is holding a fundraiser a week from today at Leefield Community Hall, 7910 36 Ave., with proceeds from the $20 show (tickets here via Tix on the Square), starring The Rault Brothers (that's Lionel in the inset photo), going towards the winner of a competition between 20 top local blues bands, which will then head to the 2012 IBCs.
"In order for us to achieve this, we have set a fundraising goal of $10,000. The funds we raise will be used to offset the costs of airfare and accommodation for the successful band." said EBS President Andy Nikiforuk.
Don't underestimate the quality of the entrants at the IBCs. Most of its past winners, like smooth Ohio blues man Sean Carney (below), are successful touring blues festival artists now, so local bands will be in for stiff competition.