AGA lecture questions Canadian art's moral issues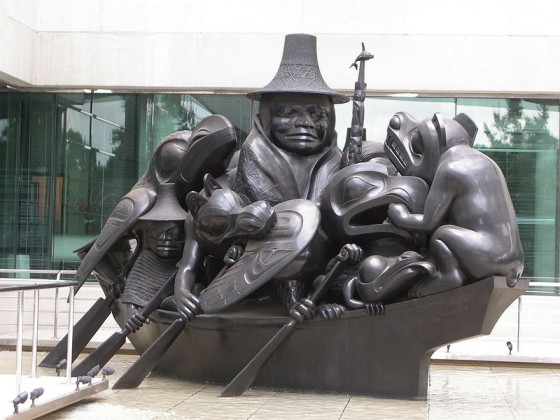 Is there irony in aboriginal culture being relegated to background art on Canadian money?
Whether it's brutally direct questions that make us uncomfortable  or a more nuanced approach, the Art Gallery of Alberta is continuing its approach of tying together ongoing exhibits via scholarly discussion. The latest, National Spirit: The Haunting of Art in Canada, will be held next Thursday, May 19 at 9 p.m.
The public lecture by UBC Professor Charlotte Townsend-Gault will examine the proliferation of First Nations imagery in Canadian popular culture by looking at the connections between three current AGA exhibitions, Haida Art: Mapping an Ancient Language, Nature and Spirit: Emily Carr's Coastal Landscapes and Walter J. Phillips: Water & Woods.
Gault is a Professor of Art History at the University of British Columbia . A past board member of the Native American Art Studies Association, she is the author and editor of numerous publications on the subject of Northwest Coast art. Her forthcoming book is entitled Masked Relations: Disguise on the Northwest Coast.
Tickets to the lecture are $15, $10 for AGA members
(pictured above, the Spirit of Haida Gwaii by Bill Reid, which sits outside the U.S. embassy in Washington, D.C. The statue's cast is in the Canadian Museum of Civilization in Gatineau, Que.)