FISHEYE: Red-Light Special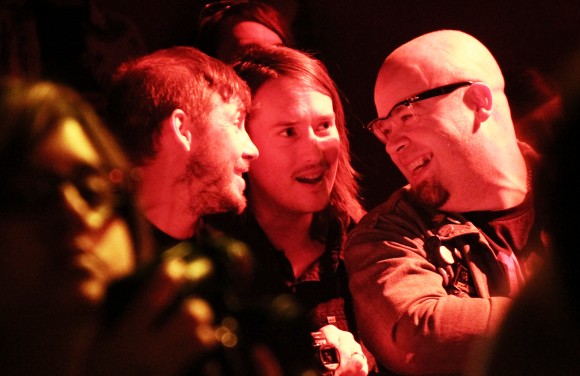 Three Edmonton musical luminaries – Lyle Bell, Trevor Anderson and Ted Wright – enjoy the Jessica Rabbit number during Capital City Burlesque's "Release the Geek" show last night at Starlite. Costumed nods to nerd-dom included Ghostbusters, Star Trek and Wars, G.I. Joe, He-Man and She-Ra.
Our regular photo of the day (potd) feature from Fish Griwkowsky is a visual diary and memoir of his life in and out of the city.