RAP: Shad's true tale from the weird road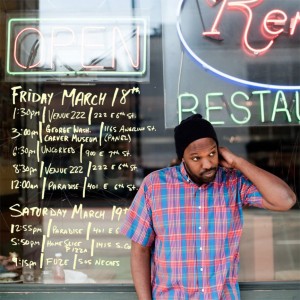 A week before Shad's concert in Edmonton at Brixx  recently, the artist, whose album TSOL won the 2011 Juno for Best Rap Recording, was performing at one of the weirdest shows in his life.
He hadn't even gone up yet, but just the fact that he was in ultra-Mormon (read: ultra-white) Salt Lake City, Utah, opening up for dead prez, a militant pro-black rap group possibly, made it "weird enough as it is." (You know dead prez for rapping the catchy hook "It's bigger than hip-hop, hip-hop, hip-hop," but probably forget the words around it, which include, "I'm down for running up on them crackers in their City Hall.")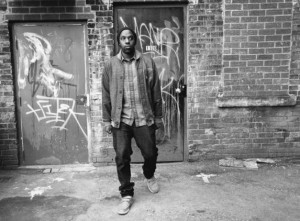 After a few acts, Shad and DJ TLO, who have collaborated since 2005, had just gotten on stage. "We're about to start and a fight breaks out in the front row," he remembered. "But it's the weirdest fight. This little girl is just pummeling this big dude, just pummeling him. I don't know why. But I just hopped off the stage, like, I don't know, 'should I break this up?'"
Shad denied being that kid in junior high who always felt compelled to break up a schoolyard scrap ("I went to a pretty nerdy school, there were no fights, except maybe over a clarinet"), but, he thought, "I can't just stand here on stage. I felt like I had to try to do something."
Thankfully, the fight broke itself up, and Shad was able to continue the night. Maybe. He's been touring so much these past weeks he doesn't remember much. So asking him for his craziest road story is "the hardest question to answer because things happen on the road every day that are so weird that they don't register anymore. None of the details, the psycho weird stuff, makes a dent. Like I didn't even think of that [the fight] until now."
Aside from the big Juno Award, he  gets this caveat on every mention: he beat out Drake, the year's biggest rap star and host of the same Junos broadcast.
Shad was also celebrating another big deal on tour: finishing school. Perhaps more incredible than his growing international fan base, back-to-back albums, being short-listed for the Polaris Music Prize and selling out shows is the fact that he did it all while completing a Master's Degree in Liberal Studies at Simon Fraser University. "I just finished school in March. I should have titled this the convocation tour," he said.
Now that the tour is over, Shad is writing music for his fourth album.