Marathon variety show planned for Slave Lake relief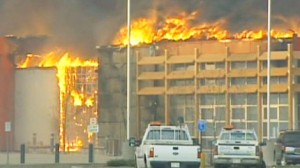 Edmonton entertainers have not wasted any time rallying to help victims of the terrible fire that devastated Slave Lake on Sunday.
Among several other local fundraising events coming together, there's a marathon variety show starting this Friday at 7 p.m. at Bunkers Sports Pub, 615 Hermitage Rd. Organizer Sebastian Steel, a noted local hypnotist, is planning to feature more than 37 hours of live entertainment in every conceivable genre – telethon-style. Admission is $10. Additional donations will be accepted, of course.
Liquor laws prevent running the thing 24-7, but all the pub's opening hours will be filled with entertainment. Signed on so far is local food guy/former CTV personality John Berry as the host, comedian Tim Koslo, country singer Colleen Rae, blues guy Wayne Allchin, DJ naZty, comedians, singers, you name it – and many more will be needed. Thirty-seven hours!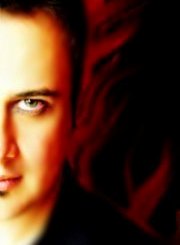 Steel, who will also be performing his award-winning hypnotism show at the event, got the idea watching TV coverage of the disaster. He says, "I was watching their city hall go up in flames as I sat on my couch, and I said to myself, 'I'm an entertainer. I've got to do something.' It's not just about houses burning down. It's about your entire life around you. To me, it's about your spirit,  what they must be going through. Their entire community has been destroyed."
Steel has put feelers out to local media, since live hits on television and/or radio throughout the event will help attract as many donations as possible, to make it as much like an actual telethon as possible. Along with cash, attendees are asked to bring donations of clothes, toiletries, toys and so on, to fill a truck provided by Two Small Men With Big Hearts moving company, which will promptly deliver the supplies to disaster victims in Slave Lake.
Area entertainers wishing to donate their time can visit the event's Facebook page here for more information.