New festival explores theatrical myths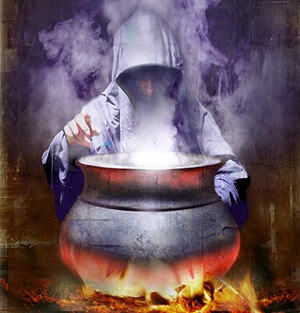 We love Shakespeare in the Park – now get set for a little "Shakespeare in the Street."
On the Avenue, to be precise, as in Alberta Avenue, as in 118th Avenue – which is fast becoming the artsiest district in Edmonton, a far cry from its past reputation as a good street on which to hire prostitutes.
Femme fatales of a different sort will be celebrated at The Thousand Faces Festival of Mythic Art, a new festival running through Sunday at Avenue Theatre and its Alberta Avenue environs. Theatre Prospero will be presenting a variety of "mythic" theatrical works, a host of Shakespeare, a smattering of Egyptian folklore, some Beowulfian roleplay and stilt-walking, fire-breathing, sword-fighting Fangorian "beasts."
Fair is foul! And foul is fair!
At Avenue Theatre, expect such mythic Shakespearian plays as the gory Macbeth and The Tempest. Also running through Sunday will be Myth of the White Girls, which is … let the blurb speak for itself: "This dance tells the story of nature and life as energy that expands and contracts, and remembers itself."
Tickets to the plays $16 for adults, $13 for students and/or artists and $40 for a full festival pass.
There are free events, too – including the aforementioned "King of the Fire Beast," which takes place outside the Avenue Theatre Friday at 8:15 p.m. and Sunday, May 22, at 9:30 p.m. One might also enjoy Samsaria, which is an adaptation of Hamlet set in a mythical Eastern kingdom, playing at the Carrot Cafe Sunday May 22 at 2 p.m. Admission is by donation.
For ticket sales or more information, click here, or call 780.420.2757.