Hip Hop in the Park keeps it real – and clean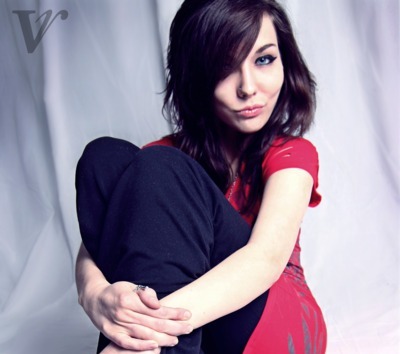 OK, people – let's keep it clean.
No cussing, no 'hos, no guns, no murder, no drugs, no alcohol, no sex, no homophobia, no misogyny. The fourth annual Hip Hop in the Park – specifically Louise McKinney Park starting tomorrow (Saturday, May 21) at noon – is a family event. Moms and little kids and cops will be there. One might joke: We're talking rap music here. If you take all those things out, what's left?
Plenty, as it turns out. Just ask Politic Live, scheduled to take the stage Saturday at 4:10 p.m. among a score of rappers and DJs all day. They're not just rappers. They're POETs. Get them to show you their official poetic license someday.
Producer Don Welsh would like to point out two things:
1. This festival represents the "underground" side of the hip-hop scene – and yes, Edmonton's has grown a lot in the last five years – and therefore its performers are more likely to "keep it real" in the sense of not being contractually obligated to talk about guns and drugs and 'hos like, oh, say, Lil Wayne.
2. "Hip hop is 40 years old," Welsh says, "So you have to think now that the founding fathers of hip hop are grandpas. We've got tons of people who have been to hip hop culture for decades, they have children and they don't often have a chance to go to a show. There are a lot of people who use profanity and topics that aren't PG rated, but there is enough material out there that can still represent hip hop and keep it clean."
Besides – and let's really keep it real here – the R-rated material is part of rap music like no other genre. And so the edgier rappers will be showcased at the companion, 18-plus event Hip Hop in the Dark, Sunday night at the Crown Pub. Among those that "work blue" and actually requested to play in the Dark instead of the Park include area rapper Jaide (above), who is one of two females on an otherwise all-male line-up, as it turns out. There's a topic for another day.
As to the idea that a rap event might draw violence, Welsh asserts, "The biggest thing that happened last year was that one of performers proposed to his fiancé on stage. This whole event based on the hip hop declaration of peace – that's the whole vibe of the event."
Admission is free to Hip Hop in the Park (schedule here), noon till 8 tomorrow –plus free BBQ for anyone who shows up before 2 p.m. – and $5 at the door for the Crown Pub on Sunday.