DJ Shadow brings original trip hop to Edmonton July 13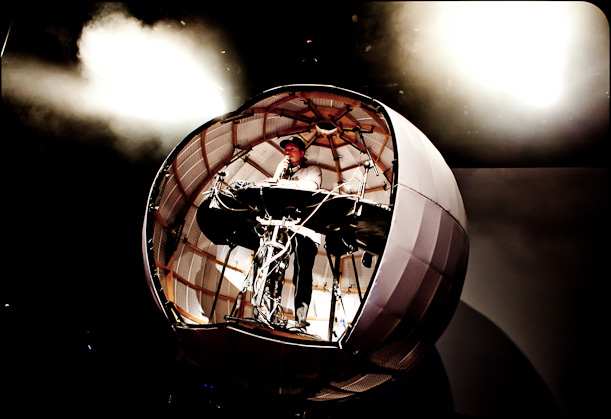 If you're down with the whole idea that new art can be created from the discarded scraps of old art, then DJ Shadow is a regular Michelangelo.
Performing Wednesday, July 13 at the Edmonton Events Centre – tickets are $30 and go on sale Thursday here – Shadow is pioneer in what is called "instrumental hip-hop," also known as "trip-hop" and let's stop before we get into another labeling orgy.
The California-born producer assembles his music almost entirely from samples of other music. He is the ultimate sonic collage artist. Obviously the use of samples has been a hip-hop thing for quite some time. Beastie Boys fans' often cite Paul's Boutique as their best album, with the backing tracks composed of innumerable uncredited samples that were assembled by the great producers the Dust Brothers back in 1989 – just before artists' started demanding payment for the use of small fragments of their work and ruined everything. There's been some argument over what constitutes "fair use," especially when the fragments are so small, as they often are in Shadow's work – drawn, it is said, from his collection of records that numbers more than 60,000. Sure, call it dance music, if you must. Blob-like, Shadow's music incorporates fragments of any musical genre you'd care to name, from classic funk to classic classical. It all ends up sounding like the soundtrack for some cool movie, which works out since Shadow is promising eye candy to go with the sonic goodies: performing inside a giant 3D sphere on which films by visual artist Ben Stokes will be projected.
In short, this is not just another DJ show.