FOLK FEST 2011: The world according to Terry Wickham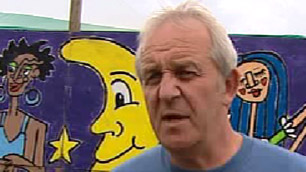 We already know who's coming to the Edmonton Folk Music Festival this year: k.d. lang, Andrew Bird, Lyle Lovett and His Large Band, the Gipsy Kings, the Amazing Kreskin, actor-singer Tim Robbins and much, much more.
Old news. Check the folk fest website.
But it's the folk fest PRESS CONFERENCE that really puts it all into perspective. This annual media event really should be made into a public happening. They always have swell performers open it up with a couple of tunes – the Command Sisters performed for the 32nd annual announcement on Wednesday. All they'd need to do is throw a few more acts in there and we have another gig to look forward to: The Folk Festival Public Press Conference. It's far too much fun for the media to keep to themselves any longer, never mind the free food and open bar (at 11 a.m.).
"I'll keep it in mind," says producer Terry Wickham of the idea, adding that the public is probably more interested in music than hearing him talk about it. He's right, of course. The festival runs Aug. 4-7 at Gallagher Park.
His annual presentation is still fascinating. With Irish wit and vast musical expertise, Wickham gives a crash course on each of the dozens of acts appearing at the folk fest, educating the usual cluster of local media people about music and musicians you don't hear much of in the mainstream, with a passionate perspective you can't get from a list of names on a website.
Here's a sample of this year's Wickhamisms: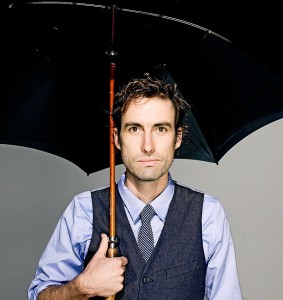 On grudgingly conducting a fan survey, the first since 1993: "I don't like the typical surveys. Most are demographic information: Where do you live? How old are you? What level of education do you have, and by the way, how much money do you make? And you know what? It's not worth the paper it's printed on because nobody tells the truth on those things anyway. So what's the point?"
They only asked two questions, one of which was "how can we make the festival better?" One improvement: The removal of Stage 4 and its famous "sound bleed" – Wickham says, "Instead of seven stages running six hours a day, how about six stages and seven hours? It was that easy. Anyone who's seen Hitchhiker's Guide to the Galaxy knows that the answer to the universe is actually 42. It is in our case as well."
The Preservation Hall Jazz Band (old school jazz): "There's a rumour out there that I don't like jazz music and I just want to put it to rest."
John Mayall (bluesbreaker): "That brings me back to the early '70s, in Dublin, when he was a big hero in the British blues circuit. He's 77 now, not 69 as his agent told me. I e-mailed him while we were on the phone. The message just said '77.'
Gipsy Kings (rumba guitar band): "We're holding 30 hotel rooms so I'm expecting a big band."
Lyle Lovett and His Large Band (big country): "It says a lot of things for the festival that we can afford to bring in the Large Band – it also says a lot for our dollar."
Edward Sharpe (theatrical neo-hippie band): "I drove my daughter to school in last year of high school and after about the 10th time of hearing him, I said, who is that? I better write that down. Edward Sharpe. I really like it. Of course I was told, 'you'll never get him, dad, he's too big.' Well, we did."
Andrew Bird (singer-songwriter-musical-alchemist): "He's touring solo at the moment, but we said, no, we'll pay more if he brings a band."
Deer Tick (rootsy Rhode Island outfit): "I'm at the stage now where I'm starting to listen to a lot of my kids' music."
Gough, Clancey, Bracken and McCarthy (Celtic band): "And that's not an Irish law firm, thankfully for the law in Ireland."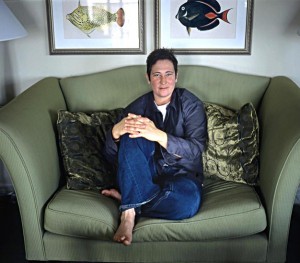 Los Paperboys (The Paperboys with a horn section and Latin bent): "When you have a choice between the five piece and the eight piece, we'll take the eight piece, thank you very much."
Andy White (Irish singer-songwriter): "Just because we wanted to have Belfast represented again this year."
Mary Gauthier (folk singer): "I love that song 'I Drink.'"
U22 performers (local collective for young musicians, including the Command Sisters): "It's not just the quality that surprises me, it's how popular they are. It's not just their parents coming out to watch them."
Tim Robbins (Oscar winning actor and, apparently, folk musician): "You've seen his movies, but he's not so well known as performer. Anybody who saw Bob Roberts, where he plays the right wing politician folk singer … I don't know if there are any of those, but that's the idea."
The Amazing Kreskin (mentalist): "People are wondering why we're bringing him in, but then again, Stage 4 just disappeared."
Thank you very much, ladies and gentlemen, he's here all summer.
Adult four-day passes are $149 – up $10 from last year – and go on sale Wednesday, June 1 at 9 a.m. at the folk fest office, 10115 97A Avenue, or through Ticketmaster.