PREVIEW: Sesame Street sneezes on your kids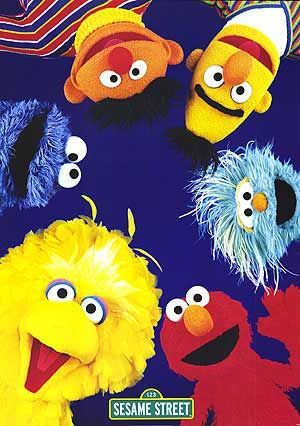 One of the biggest shows in E-Town this summer, and its star lives in a garbage can. That's fame for you.
At least, that's fame as brought to you by the letter 'S', as in Sesame Street! And if you have any doubts as to the popularity of Grover, Oscar, Big Bird and the rest of the gang, try hanging out at the Telus World Of Science any time between this Saturday, May 28 and Sept. 5
How big a deal is "Sesame Street Presents: The Body"? Elmo is doing T.V. Interviews Friday afternoon. We kid you not. And don't let the fact that it's here all summer fool you. This thing will be busy, constantly, for a variety of pretty good reasons. Outside of the fact that it features puppets that kids loves doing fun things, it's also insanely educational and can occupy MORE THAN AN HOUR of a child's time. That last fact alone should cause a mass stampede.
Keep in mind this has nothing to do with that freaky Body Works exhibit that featured people turned inside out. Can you imagine that scene? "Hey Bert! I can see your duodenum!"
Anyway, this is much more practical, dividing the human body (again, not literally) into four discussion areas, then having the kids interact with the characters as they teach.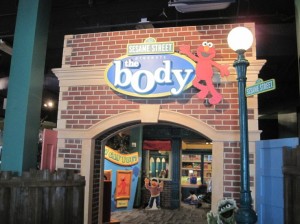 For a breakdown of what the exihibit features, we turn the proceedings over to the good people at the Telus World of Science.
How You Work –  Whether you are exercising, playing, dancing or even sleeping, your body is always hard at work. In "How You Work," kids can put their bodies to the test in "Super Grover's Obstacle Course," a physical movement station that encourages kids to crawl, jump, balance and climb, "Rosita's Locomotion," where kids learn how the heart and different muscles work while pumping, rowing or running, and "Grover's Dance Party," a groovy disco where kids can dance and boogie along with Grover.
Your Insides – " Your Insides" is an exploration of what goes on inside the body. Activities include the "Count's Organ Organ," which musically teaches kids about their internal organs' locations and functions, " Digestion with Oscar," a display that shows kids what happens to food when they eat it. and " Oscar's Sneeze Machine," where children pull a lever to irritate a big nose that actually sneezes on them!
Your Outsides – Children learn to identify different body parts, learn what they do, and explore the many ways they can put them to use. Exhibits include "Your Wonderful Hands," featuring puzzles, sign language games, shadow puppets and more; "Your Legs and Feet," an interactive exhibit that shows what happens when you put your legs in motion, and "Use Your Head," a play-along question and answer game show about the parts of the head.
Staying Healthy – Learn how staying clean, eating healthy foods, and getting plenty of physical activity as well as sleep can help the body stay healthy. Ernie and Rubber Ducky get kids started in "Rub-A-Dub Tub," a silly game that shows them just how much fun staying clean can be. Then it's on to "Mr. Hooper's Store," where children scan groceries and learn specific messages about how different healthy meals are good for their bodies and "Baby Bear's Mini Mart," a toddler-sized activity area where children can stock up on a variety of colorful, healthy foods.
On some subversive level, of course, these are all lessons parents could actually teach their kids. But they're too busy raising the little blighters. And, when they need a break from raising them … they can take them to the Telus World of Science Sesame Street exhibit. You see how these things can come full circle….