Folk fest sells out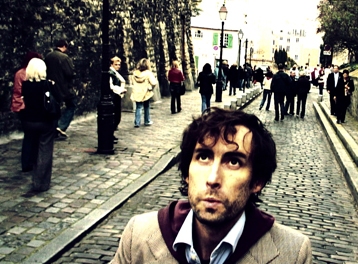 The folk fest has sold out – in a good way.
Weekend passes for the annual Happening on Hill Aug. 4-7 at Gallagher Park are gone. They went in the first two hours after they went on sale today (June 1). It is said demand was so great that the phone lines crashed, the online site was taxed, Ticketmaster was stretched, power had to be diverted from U2's giant time machine in Commonwealth Stadium to cope with the massive flow of folk fest ticket sales. Too far?
Not far enough. Single night tickets are still available, but probably not for long. The line up at the Edmonton Folk Music Festival this year features k.d. lang, Andrew Bird (above), actor-singer Tim Robbins, Lyle Lovett, the Gipsy Kings and much, much more.
Read more about the performers from Alberta's top expert on folk music – Edmonton Folk Music Festival producer Terry Wickham – in a recent story here.