NextFest celebrates growth of Edmonton's arts community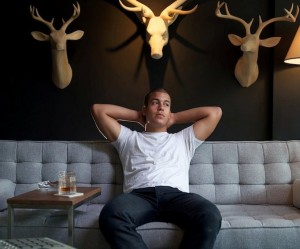 With local outfits like U22 Productions and Next Gen and events like NextFest and Pecha Kucha, Edmonton has an explosive arts vibe these days.
Maybe it's the social networking or the sense of appreciation for the important things that sometimes comes about after a recession, but hardly a night goes by in E-town without a celebration of community spirit combined with terms like "budding talent","young prodigy", or the ever-dangerous label of "next big thing."
This emerging community creates a weekly festive atmosphere. so it was only natural that a YEG'er would use it as the theme for … a festival. In this case, it's the 400 artist, 11-day wonder of emerging passion that is NextFest, starting Thursday June 2 and running until June 12. Some of the musical performers, like The Command Sisters (below left), Krystle Dos Santos (below right) and Mitchmatic (above) are already notable; a whole lot of others – particularly the amazing visual artists on hand — are just waiting to be discovered . Check out the entire schedule at the festival's website, along with artist profiles, and then catch acts at venues across the city. A festival pass is amazingly just $40, while day passes are $18 and individual show tickets are $10. Many events are free.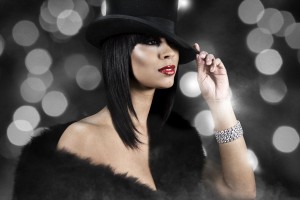 Here's how the festival sums up its intent:
"For the first time in Nextfest history, Nextfest introduces a venue solely dedicated to the Enbridge High School Mentorship Program. The Living Room Playhouse will host hordes of talented high school students in what's been dubbed the nextnextfest – a mini-multidisciplinary festival within a larger multidisciplinary festival, featuring visual art, dance, film, theatre, improv, music, song circles and so much more, all by budding artists under the age of 18.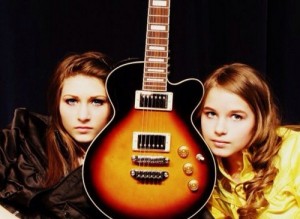 "In a bold but fitting move, Nextfest introduces two new festival venues – The Avenue Theatre and The Old Cycle Building – in celebration of a community that is itself emerging. These new venues will play host to a veritable smorgasbord of multidisciplinary exploration: film, featuring three nights of local original work including Highwire Films' Beartrap and Wimpy Boy Productions' Nightmare Island one and two; the infamous Nextfest Niteclubs, featuring three late night performance parties with local celebrities like Sister Gray, The Joe and Politic Live; fresh new theatre works by emerging playwrights; as well as The OCB Sessions, featuring play development readings and NuMusic, featuring two experimental evenings of fresh composition and musical discovery.
"This year's festival image pays homage to the revitalization efforts being led by the artists of the 118 Avenue communities. A joint effort by six artists who were part of The Kaleido Festival – Arts on the Ave's annual family arts festival – the image is a nod to the collaborative energy of Nextfest, and the exciting expansion to 118 Avenue."