Expert: How Warhol reinvented himself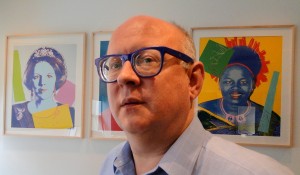 It's a fun thing to wander the Art Gallery of Alberta's Andy Warhol: Manufactured show and reach any number of personal perspectives on the famous pop artist`s psyche.
But Thomas Sokolowski`s interpretations will cut closer to the truth; he`s an expert on Warhol, and directed the Andy Warholm Museum from 1996 to 2010, as well authoring The Warhol Look/Glamour Style Fashion in 1997.
Sokowlowski speaks next Wednesday night at the AGA. Tickets are $15 to the general public and $10 for AGA members.
Here`s how the AGA sums up the event:
"Influenced by post-war American culture, Andy Warhol (1928-1987) was fascinated by the idea of celebrity and the invention of personas. With the popularization of his own art and ideas in the 1960s, he became a celebrity himself, garnering the status of one of the most famous people of the 20th century. At the same time, Warhol endeavoured to camouflage himself, both in real life and through his various art forms. This lecture will explore the many ways in which Warhol disguised himself in attempt to manufacture his own character."
Let's face it: reinventing yourself when no one is paying attention isn' t a challenge. It's doing it when everyone's looking that so few manage to pull off.