NEW RELEASES: Black Lips, Raleigh layer on the influences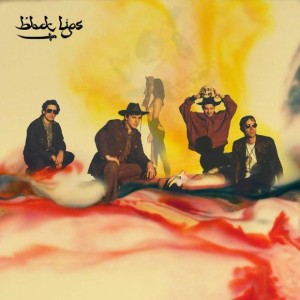 The Black Lips and Raleigh, two bands in almost diametrically opposed genres and nearly a continent apart, have crafted superb albums that have one thing in common: they'll appeal to anyone who likes good music.
Atlanta's Black Lips will release a sixth studio album, "Arabia Mountain", on June 7 (Vice). The quartet combines garage rock and psychedelia  into what its members refer to as "flower punk", although to date the band is often more renowned for its theatrics during live performances, including vomiting, nudity and fireworks.
The album features 16 short, spunky tracks. The first two – "Family Tree" and "Modern Art" – are punk songs focused on playful guitar hooks and a toe-tapping drum beat. You can't help but sing along to a lyric like "you look up at the glass dome and the room begins to spin".
Another of the album's more memorable tracks is"Spidey's Curse", and excellent and funny indie pop tune about Peter Parker being bitten by, of course, a spider. "So Peter Parker, don't let him bite you, it's so much darker, don't let him touch you". The odd whistling refrain on "Raw Meat" further infuse the disc with flighty fun; "Mr. Driver" is highly reminiscent of Lenny Kravitz's classic "Mr. Cab Driver".
"Arabia Mountain plays out as a joyful little romp with instantly likable guitar hooks trailing along – another winning album for a band that should have a much bigger following in Canada and south of the border.
Raleigh, a folk trio out of Calgary, released a debut album "New Times in Black and White" on May 24. Its 10 tracks are an interesting compendium of sophisticated styles, layered together beautifully with great clarity of focus.
In some ways, the trio could be compared to Rural Alberta Advantage, although tangibly softer and more serene, marginally less refined and just as emotive. Clea Anais and Brock Geiger share lead vocals, though the tracks where Anais sings solo are stronger in general, and the songs where they share harmonies – such as "Drip" – really stand out. Anais also plays the cello on some tracks, which adds yet another dimension, and her voice sounds similar to Sarah McLachlan.
The standout song on the album is likely "Balloon Boy", with Anais's cello creating a cacophony of deep vibrations that drive the song through to its end. Anais's vocals have never sounded better, with the duo sharing the chorus in beautiful unison, ending with an emotive refrain. "Marrow" is also strong even though it's the poppiest track on the album.
Raleigh is set to play a show at New City this Thursday (June 9) in support of the album. Advance tickets are available here.
Michael Senchuk also writes about new music on his own blog, New Music Michael.