Edmonton Rock Music Festival turns back clock Aug. 12-13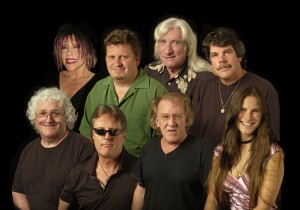 Question: when does something classify as "Classic Rock"?
On South Park, it was suggested it took 22.3 years for AIDS jokes to become acceptable and, therefore, funny. And we know the half-life of a McDonald's french fry is 17.6 decades.
So how long does it take for a band to be considered "classic"?
If you ask the organizers of the first (annual?) Edmonton Rock Music Festival, going ahead Aug. 12-13 at Hawrelak Park, the average is evidently somewhere in the neighbourhood of 35 years, which is about how long its been since any of the headliners were mainstream.
On tap? Jefferson Starship (top), Big Brother and the Holding Company (middle), Canned Heat (bottom), Tom Constanten, Sweet, Nick Gilder and Sweeney Todd and Doucette. It's late 1970s AM radio all over again. Holding the Alberta banner high will be Carson Cole, The Vindicators, DRT, Sounds Familiar and the Big Rubber band.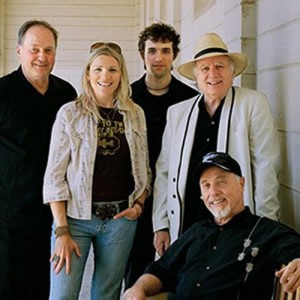 Where else – other than K-Rock during non-peak hours – can you find this assembly of talent that slightly resembles the original lineups? Nowhere, we say!
Still, should be cooking. After all, every band on the bill had some mighty fine cuts. Here's hoping however it suffers a better fate than Edmonton's last attempt at an annual classic rock show, the ill-fated Rockfest '99. That tragedy ended in a conflagration of mud, mismanagement and a sharp kick to the organizer's testicles by the road manager of the Five Man Electrical Band.
Eek.
This time around, a local community group supporting classic guitar driven tunes, The Edmonton Rock and Roll Society, is staging the concert as part of an ongoing series of shows here in town, so the prospects would seem far more sound. Whether we need another festival wedged into August? Ah hell: as long as it's licensed and the weather is nice.
Tickets are in the 'coming soon' stage on the fest's website but expect some word soon.