Sam Roberts Band hits the Jube Oct. 29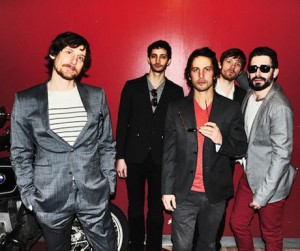 Sam Roberts has so much Canadian soul in him that he ought to have come from Winnipeg – not Montreal.
No offense to Montreal, but you already have far too many cool bands. Share, why don't you?
Roberts' music has always been reminiscent of the "Wheatfield Soul" sound that is unique to the Canadian prairies, the Neil Youngs, the Guess Whos, there's lots more if you know where to look. Judge for yourself when the Sam Roberts Band goes "soft-seater" with a tour that brings him to the Jubilee Auditorium on Saturday, Oct. 29. Tickets are $29.50, $39.50 or $55 and go on sale Friday (June 10) at Ticketmaster.
Roberts – who has since moved to Chicago, which in many ways is more like Winnipeg than any other city in Canada – is touring behind his fourth album Collider. Expect to hear the hit single I Feel You, a Crowded Housey sort of shuffle that contains the same sort of magic mojo as the songs that brought him this far: Hard Road, Them Kids, Brother Down, Where Have All the Good People Gone? To the latter: Still here, brother.