Nobody Likes Dwight to unleash monstrous hard rocker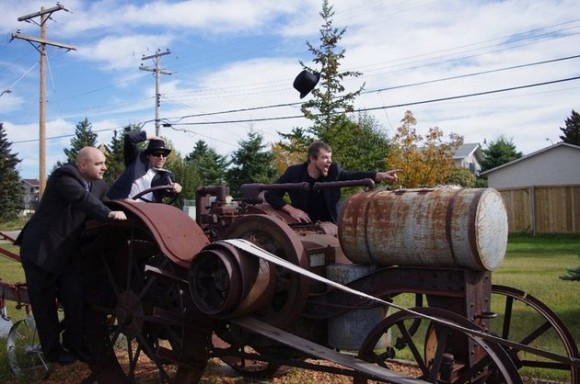 Drummer Nick Boadway doesn't care to be modest when he talks about his band's forthcoming debut album.
He makes it pretty damn clear that Nobody Likes Dwight is a force to be reckoned with on Edmonton's rock scene.
"This is going to be the most raw, honest rock album I think this city's seen in a while," Boadway says.
The trio, which boasts a combined 65 years of rock 'n' roll experience, handled every aspect of the recording on its own.
"It's 100% the definition of an independent record. It's done in our studio, engineered by me, produced by us; it's 100% controlled by the artist," Boadway says. "So, the pure definition of an independent record, if you ask me."
Nobody Likes Dwight, who is managed by Starlite Room talent booker Art Szabo, will unleash its monstrous self-titled hard rocker at Brixx Bar (beneath the Starlite) on Saturday. Treeburning and Nicholas Zyla will open.
Singer/guitarist Phil Murphy and bassist Brian Ryder started playing together when they met in Ontario in 1987. The two parted when Murphy moved west, and rejoined forces in Edmonton after 18 years apart to form Nobody Likes Dwight.
Boadway, a fully accredited music engineer and producer who also hails from Ontario but moved here four years ago, has a much shorter history with the band – one that started by chance the winter before last.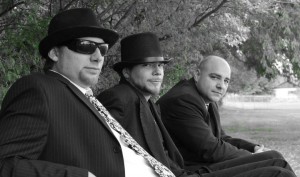 "I saw an ad on Kijiji, I think it was, looking for a drummer in 10 days. (It said) 'one hour set, must learn fast.' And I thought I'd challenge myself. So I went and played with this band called Eticpo," he recalls. "But the band that played before us was a band called Nobody Likes Dwight. And right as they finished their set, I just kind of walked up to them and said, 'Wow.' The drummer for their band was the guitar player for the band I was playing with. He wasn't the greatest for what they were trying to do. And I just said, 'Hey, if you guys ever have any interest in switching it up man, here's my number.'
"Two days later they called me, and that was pretty much the end of that."
Boadway brings hardcore and metal influences to the band's love of blues, funk, Frank Zappa and Pearl Jam.
Aside from striving to be local rock heroes, Nobody Likes Dwight will star in their own self-produced graphic novel, which will explain the mystery behind the band name.
"I don't know if I should give it away, but Dwight's a place," Boadway confides.
The graphic novel is scheduled for a release near Halloween, along with a new EP. Boadway says the story starts off on a boat in the Pacific Ocean, and it "gets pretty crazy."
"We get attacked by pirates and Phil gets rescued by God and his talking cat. It gets kid of strange but it's funny at the same time."
Nobody Likes Dwight is currently setting up tour dates around Alberta, which will include the Slave Lake Concert of Hope, running June 30 through July 2 and featuring heavy-hitters like Nazareth, Charlie Major and Ashley MacIsaac.