You can't take the gay out of the Pride Festival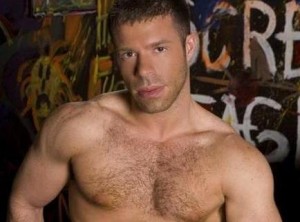 You can take the "gay" out of gay pride, but you can't … complete this sentence without getting into trouble.
That the Edmonton Pride Festival doesn't have the word "gay" in its title is a little bothersome. It seems like another step in the neutering of the English language – suggesting there may be a plot to promote homosexual culture by stealth, exposing unwary youngsters to drag queens and lesbian floats and rainbow banners and pink cowboys.
Turns out it's not meant to marginalize the people whose pride is being celebrated. Quite the contrary. It's a festival. This is festival city. Nothing unusual going on here. We're all about acceptance, diversity.
"There are gays, lesbians, bisexuals, transgendered people – that's all hard to fit in the title," says Pride Festival spokesman Terry Harris. So Pride it is.
The public focus of this festival is the Pride Parade on Saturday starting at noon. A record 60 groups will be represented in various degrees of freak-flag-flying and serious-issue-awareness-raising as they wind their way down 102nd Avenue to end with a big party till 8 p.m. in Churchill Square. Harris says the event has turned into a more of an arts and culture festival. "It used to be called the Pride March, where it was more politically driven. Not to say that there isn't any more political activism is going on, but the focus has shifted. I think it's much more of a celebration."
Friday night before the parade there are Pride Kickoff Parties. Tristan Jaxx (above), who will DJ at the Flash nightclub, at 10018 105 Street, has starred in such films as Nailed & Screwed and Porn Stars in Love. Within walking distance at the Junction (10242 106 Street) is Vancouver's Lisa Delux, noted DJ and lesbian activist. Although it may appear that there are two different parties for two different crowds, all will be welcome – even straights. The Pride Parade marshals are in fact members of the Gay Straight Alliance, school groups working with LGBT youth throughout Edmonton. (LGBT stands for lesbian, gay, bisexual or transgendered; sometimes Q is added for "questioning.")
"We want to make sure our youth feel safe and accepted," Harris says.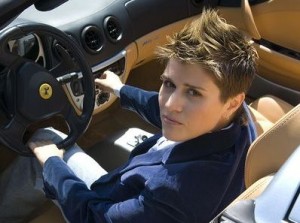 An even bigger party – Pure Pride – happens Saturday (June 11) at the Edmonton Expo Centre, featuring "the world's hottest gay circuit DJs" like Hector Fonseca and Alyson Calagna (right).
There are awards, a pancake breakfast, church service, luncheons, brunches, bus tours, a picnic, a barbecue – most prefixed with the overriding theme of the event: Pride. Amongst the fun and games are serious workshops with topics ranging from the challenges of gay parents to spirituality. Sure, it probably wouldn't be hard to find some church group in town that would denounce the while idea of a gay pride festival – seriously, why bother? – but the Unitarian Church isn't one of them. It's one of the entries in the Pride Parade.
Who's paying for all this? The Edmonton Pride Festival has an impressive list of corporate sponsors, including the TD Bank, the Matrix Hotel, the Government of Canada and the City of Edmonton, along with a dedicated team of staff and volunteers who will wrangle 33 different events over the festival's 10 day run. It wouldn't have been imaginable 50 or even 20 years ago, but "pride" has gone mainstream.