FISHEYE: Lucy and this guy are diamonds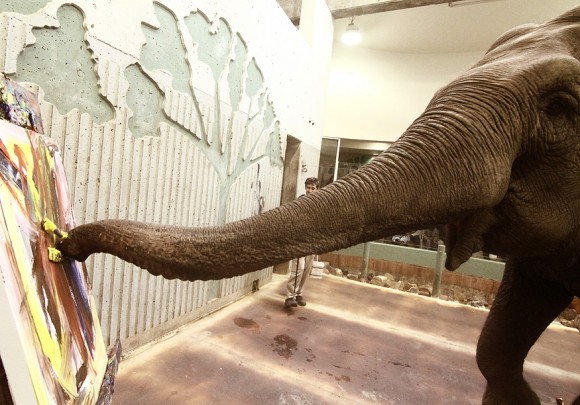 Two brushes are better than one as Lucy the elephant and Edmonton visual artist Tim Rechner work on a painting together at the zoo. She picks her own colours, but doesn't help so much with the cleanup.
Our regular photo of the day (potd) feature from Fish Griwkowsky is a visual diary and memoir of his life in and out of the city.