FISHEYE: Who's side are you on,anyway?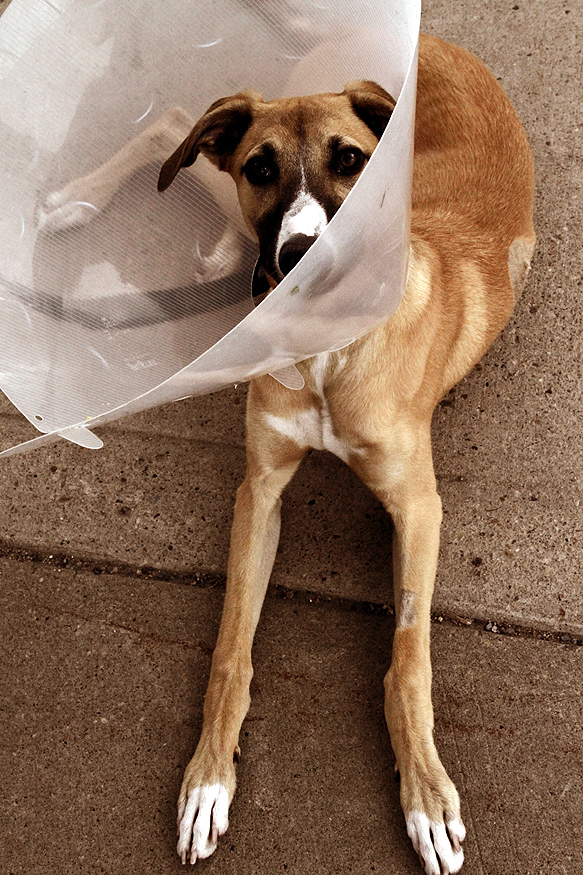 Givin' the dawwwwg a cone! Sorry, couldn't resist that one. Life is hard when you chew your own wounds..
Our regular photo of the day (potd) feature from Fish Griwkowsky is a visual diary and memoir of his life in and out of the city.