STAGE: Cirque Du Soleil goes far out with the far east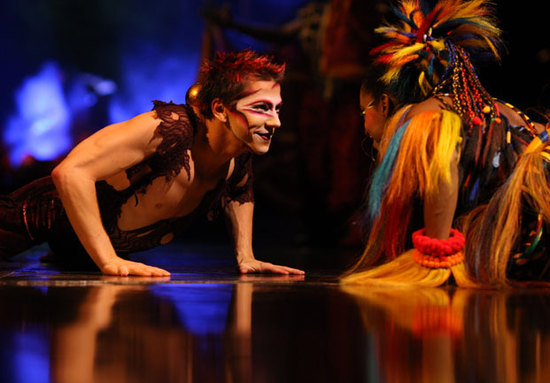 There are few odder sights than a performance of Cirque Du Soleil in full flight and fewer odder success stories.
When Le Cirque rolls into E-Town in July for its performance of of its new show Dralion at Rexall Place, it won't be quite the rare spectacle a Cirque performance used to be, back in the late 1980s when it was redefining what going to a circus meant. Back then, there was one Cirque. Now, it's an $810 million per year company with 4,000 employees and seven permanent Las Vegas stage shows that account for approximately 5% of show tickets sold in Sin City each year.
It's come a long way since two street musicians from Quebec had their small performance piece bailed out by the Quebec government nearly 30 years ago.
So, not only are there fewer odder sights than a performance of Le Cirque – there are few odder success stories as well. Its founding partner, Guy Laliberte, has made so much money off of organizing and choreographing what is, in essence, street performance that he paid $35 million in 2009 to become a space tourist on a Russian flight.
"When I was very young people would ask me what I wanted to do when I was older, and my answer was I want to travel the world. For me the space trip was more about that passion of traveling than of going to space," he told Forbes.
A marrying of east and west is, rather appropriately, also what Dralion is all about.The name's from "Dragon" and "Lion", representing the strengths of each hemisphere; the show is a blend of traditional Cirque style performance with Chinese acrobatics, all set to a funky musical mix than includes an operatic tenor. At about two-and-a-half hours long, people who've seen it in other cities have given it rave reviews as a lush spectacle.
Tickets range from $49.25 to $110.50 for adults, with discounts for kids, students, seniors and the military.