River Cree Slave Lake benefit on CBC-TV tonight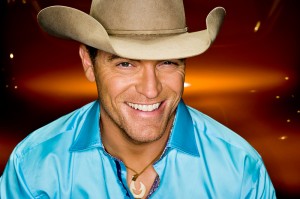 If there's anyone in Canada who deserves to be called a superhero, it's Tom Jackson.
He'd laugh it off and deny it, typically, but there is no escaping the evidence: Wherever there's a crisis, wherever there are people in dire need, this aboriginal singer-actor is ready fly in and save the day.
The latest quest was a no-brainer: The Tom Jackson CBC Benefit Concert For Slave Lake that happened at the River Cree Casino last night, to aid victims of the terrible forest fire that wiped out a third of the town last month. Headliners included Johnny Reid, George Canyon (above) and One More Girl.
Jackson's not flying in, either. The Officer of the Order of Canada (highest civilian honour) is driving himself to Edmonton in his own van when reached by phone. He says this about his role as Canada's Famous Philanthropist: "It's a labour of love. I have been blessed by so many things in my history that I don't know if it's so much as giving back as it is a life's blood. The Creator put me here for a purpose. Some people are good at flying planes. I don't know what I'm good at other than this. So when a calling happens, I'm proud to step up to the line. And I'll be the last guy out of the fire. I'll never leave until the job is done. But know this: I'm never alone. I have allies and friends."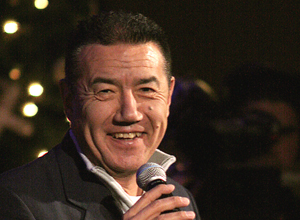 Putting this show together took just a couple of calls to key allies – Ron Sakamoto, who manages all of the above artists, and CBC producer Steve Glassman – and the deal was done. The show was filmed and will broadcast across Alberta on CBC-TV on tonight (Thursday, June 16) at 8 p.m. All the performers donated their time, likewise production. Corporate sponsors helped with travel expenses. In short, almost all ticket sales – around $100,000 (according to the Department of Nice Round Numbers) – will be going to the Canadian Red Cross, plus more than 10 times that amount expected from donations during the broadcast.
"What I'm hoping is that we reach that seven figures," Jackson says. "That might be a little optimistic. But I've been a citizen in the community of Alberta for many tears, and Albertans rally for one another. Not just for themselves – but for others."