NEW MUSIC WEST: Edmonton picks up what Vancouver dropped
Posted on June 15, 2011 By Mike Ross Culture, Front Slider, Music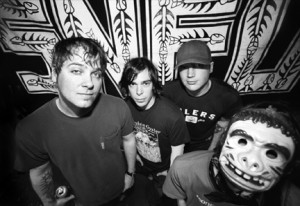 If Vancouver didn't want it or need it anymore, why would Edmonton have any better luck hosting New Music West?
"We've got to try, right?" says Dave Johnston of Union Events, which is handling the band showcase portion of the festival, happening July 21-23 at venues around Edmonton. "It's an experiment. If it works, great, but we have start somewhere."
The line-up will include SNFU (above), Dojo Workhorse, Dan Bern (below), Enjoy Your Pumas, Econoline Crush, Cygnets, Samantha Savage Smith, Touch and Nato, Dragon Fli Empire, Mass Choir, Summer Games, Striker, Matadors, Preying Saints, The Shakedowns, Fall City Fall, Soulictiors and Souljah Fyah – and more! Seventy acts in all.
Who the hell are all these people, you ask?
Well, precisely. That's what these multi-band showcase-slash-festivals are all about: The joys of discovery. The thrill of the unknown. Yes, there are the joys of drinking and schmoozing. But with it comes the thrill of finding a great band few had ever heard of before. And for many of these up-and-coming musicians, it's a chance to travel long distances and for no money play a short set in some bar on the off-chance some record label A&R guy will sign them to a record deal, or at least get an agent to book them a nice tour, or score some kind of "exposure," anyway. There's a bonus here: $20,000 each to the winner of best live performance and best song, courtesy of Harvard Broadcasting, owners of 95.7 Lite FM. The conference portion of the festival will take place Saturday, July 23 at the Coast Edmonton Plaza Hotel, and will feature a keynote speech from Milun Tesovic, who founded the popular Metrolyrics website when he was 15 years old. (No, I don't want the damned ringtone!)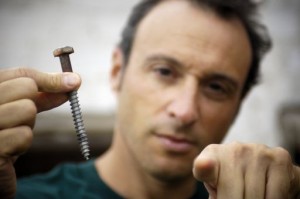 Some complain that these sort of musical festival-conferences have become obsolete in the world of instant fame via viral YouTube videos, but if your band has an incredible live show, the buzz can spread quick – especially if said incredible performance goes viral on YouTube.
Besides, when New Music West put out a call for submissions, HUNDREDS of bands responded, Johnston says. "If it's run its course, somebody has forgotten to tell the bands."
So what the hell happened to Vancouver? The supposed hub of Western Canada's music scene was where New Music West was born and raised and called home for the last 20 years.
"Vancouver doesn't really need New Music West," says Tom Harrison, music reporter for the Vancouver Province. The reason, he says, is that there are far more bands than there are places to play – so basically every weekend is a mini-New Music West, with bunches of bands piled onto multiple bills in what few live rooms there are. All the different organizers and owners of New Music West over the years didn't help.
"This festival has been a curiosity for I don't know how many years," Harrison says. "It's almost like it comes out from behind a rock and creeps up on you every year. It's been really difficult to establish a continuity that breeds credibility. To me, it's amazing there are so many bands that are looking at things like New Music West as an entry into the music industry. I'm amazed by that. A lot of these bands have to jump through hoops and end up no further ahead than when they started. But sometimes it works out."
With just four rooms (Brixx Bar, Starlite Room, On the Rocks and the Haven Social Club) over three nights, and about the biggest name here being SNFU – Edmonton-bred punks long since relocated to Vancouver – the new New Music West Festival has a ways to go to earn the continuity and credibility Harrison was talking about. It also remains to be seen if Edmonton's music scene is really that much different than Vancouver's – i.e., too many bands, not enough stages.
But no one thought much would come of SXSW (South by Southwest) in Austin, Texas when it started in 1987 – and it has since become one of the largest and coolest arts conferences in the world (story on most recent festival here).
Edmonton as Austin North? Has a nice ring to it. Calgary can have "Nashville North."
Tickets to New Music West 2011 are on sale now.