NEW MUSIC: The heavy buzz on new cuts from Cults, Is Tropical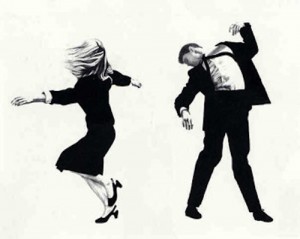 Two buzz bands released new albums in the last couple of weeks – New York's Cults, who have raced through the blogosphere as instant favorites, and England's Is Tropical, slower to catch on but equally acclaimed by many critics.
New York's duo Cults – Brian Oblivion and Madeline Follin (whose voice is very reminiscent of Tennis' Alaina Moore) – released their debut self-titled album on June 7. The band's rise to prominence was so quick that information about them is still a little hard to come by, but we do know that Oblivion and Follin met while students at New York University, and began creating music in their spare time while attending classes. Their initial EP, released through Bandcamp, received such critical acclaim and instant fan popularity, the band was signed to In The Name Of (an imprint of Columbia) and started doing live shows almost instantly, where they add a trio of additional musicians.
"Abducted" starts out as an acoustic track for the first forty-five seconds, with the lead vocalist beginning the song with the chorus – "I knew right then that I'd been abducted / I knew right then that he would be taking my heart" – and then the guitars start up and the listener is spirited away on a musical journey that is one of the strongest on the album.
The second track, "Go Outside", is just as magical, a peppy, happy jaunt, and includes the addition of a xylophone. In the third slot, "You Know What I Mean" slows the pace down a bit, but includes a drum-heavy chorus.
The last song on the album – "Rave On" – may be the best of the whole lot. Mysterious guitars fill the space between a driving drum beat, and a chorus that you can't help but sing along with ends the album on an incredible high note. Between all of that lies some incredibly solid other tracks that shouldn't be overlooked, but may simply because of the power of this album.
Cults have definitely crafted an album worthy of the praise attributed to them thus far. It could be one of the strongest albums released so far this year, and it's little wonder they are already in such high demand.
Is Tropical couldn't be more different from Cults' upbeat indie pop, with synthesizers taking over immediately on the band's debut full-length "Native To", which was released June 13 (Kitsune). The London band first became known for an early 2010 single, and for hiding band members' faces with masks while on stage and in press conferences. With songs like "Zombies", and a video for "The Greeks" that features children amid animated violence, it's not to everyone's taste.
"Land of the Nod" starts off with over-the-top synthesizers, then moves into a danceable pop tune. "Clouds" is a joyful journey, with significant overtones of 80's new wave.
"Oranges" is an intriguing diversion, as the synthesizers take a bit of a back seat through a good part of the song in favour of guitars and drums, along with reverb-drenched vocals. It works well, and is one of the stronger tracks. "I'll Take My Chances" is a percussion-first track, led by a deep bass vibe that percolates into another enjoyable pop tune.
Is Tropical presents an interesting blend of electronic with indie pop, and a heavy dose of the 80's. It's a powerful combination that probably won't attract as much attention as Cults' album, but it's nevertheless worth checking out if you like your music blended like a fine margarita, with all kinds of tasty goodness in every swallow.
Michael Senchuk also writes about new music on his own blog, New Music Michael.