Moody Blues brings 'Precious Cargo' to Jube Oct. 3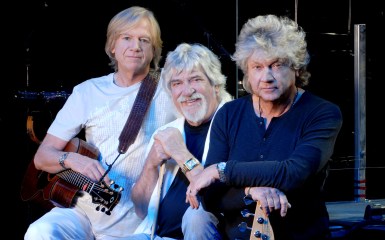 It's been far too long since a visit from one of the founders of "symphonic rock," for which we all owe a huge debt of gratitude – so let's roll out the welcome mats for the Moody Blues, returning to the Jubilee Auditorium on Monday, Oct. 3.
With the 1967 hit Nights in White Satin getting another stab at the pop culture mainstream with televised performance from X-Factor winner Matt Cardle, the Moody Blues is on the "Precious Cargo Tour." It's not clear whether this is a dig at themselves, their music or a dead serious claim of art-rocking goodies to come. The British band will of course have some new product to sell, greatest hits albums called Icon and Icon 2, culled from 14 different studio albums over the years.
Tickets are $49.50, $79.50 or $115 and go on sale Friday at Ticketmaster.
<iframe width="560″ height="349″ src="http://www.youtube.com/embed/OgPTL-_wnCM" frameborder="0″ allowfullscreen></iframe>