FISHEYE: North Country Spiders From Mars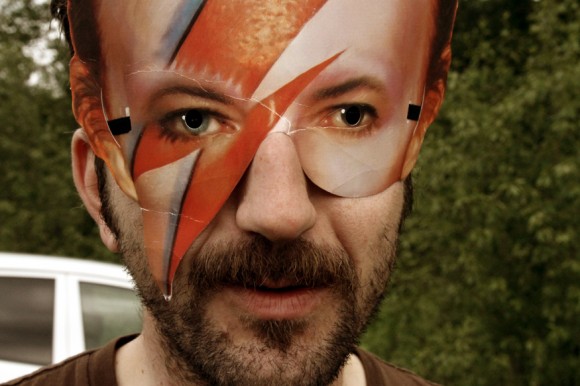 This is Darren Radborn of the AwesomeHots at North Country Fair, wearing his disgusting paper Bowie mask from Amsterdam. There are strange things done in the midnight sun.
Our regular photo of the day (potd) feature from Fish Griwkowsky is a visual diary and memoir of his life in and out of the city.