Rajas bring heavy prog sound to Sled Island, YEG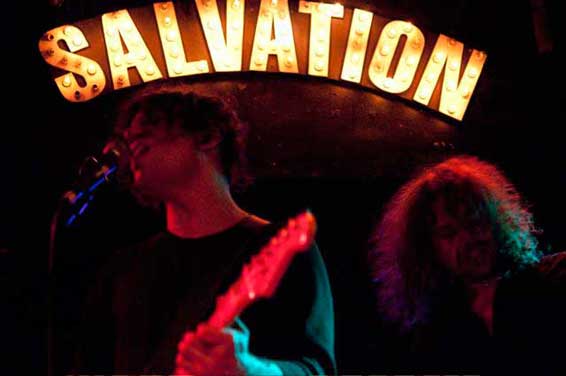 Multitalented musician Ben Sherazi picked a good time for an Alberta homecoming.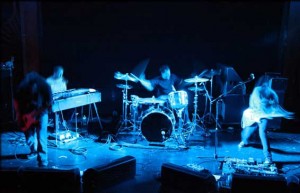 His Los Angeles-based prog-rock band Rajas hits Alberta for its first time this week, playing the Sled Island Festival Thursday in his hometown Calgary.
The band then heads north to Edmonton for a Sled Island showcase with local openers The Equation at Brixx Bar and Grill.
"I miss Canada a lot," Sherazi says. "It will be really fun to be at Sled Island. My dad still lives there so I'll have some family time. We have a couple days off, it will be great."
The singer/guitarist played in bands including Vindicators and Big Gulp in Calgary before moving to Vancouver, where he collaborated with the late Dwayne Goettel of Skinny Puppy, and tried his hand at chaotic, Aphex Twin-style electronic production.
He moved to L.A. 10 years ago, where he started scoring animation and short films – work that likely informed the band's newest video, Mook, (below).
Sherazi's soundtrack work also shows in the dynamics of Rajas' heavy, eerie prog sound, which is fraught with dissonant harmonies and entrancing rhythms.
"Our peak's going to be bigger than a lot of heavy bands, but we also get pretty melodic," Sherazi says.
"It's got, to me, dissonance and tension. And when things come together, they have a way bigger impact."
Rajas, who toured with likeminded prog heavyweights Tool last year, originally included inventor and former Timothy Leary associate Vince DeFranco, who played analog synth and a '69 Fender Rhodes electric piano.
The band's oddball sound will be well placed at its Sled Island gig, where Rajas will headline for Double Fuzz, Dinosaur Feathers and Edmonton's own James T. Kirks.
Sled Island Festival director Lindsay Shedden has been working 12 to 15 hours a day the past several months to make sure acts like Rajas keep Alberta's version of South by Southwest fresh and unique.
The four-day independent music festival includes more than 200 acts. Among them are headliners Dandy Warhols, the Buzzcocks and Of Montreal, and Edmonton acts Gobble Gobble and Whitsundays.
This is Shedden's first year as director, but she has plenty of experience promoting and touring with major bands like Arcade Fire.
Of all her musical journeys, she swears Sled Island is the best festival she's seen.
"The first year I came to Sled Island, I didn't really know what to expect. But by the end of it, there is no place I would rather be," Shedden says.
"I've never felt anything like it. I've been to festivals all over the world and Sled Island blows all of them away."
She might be biased, but Shedden sees huge potential for the future of the festival, which has faced some financial struggles since starting in 2007.
Of this year's lineup, the director says she's most excited to see Alberta Cross, Barn Burner, Justin Townes Earle, Red Fang and Bell Rays.
"We're a world-class festival. But we're in the baby years," she says. "You look back to when Coachella just started, and it wasn't the destination festival that it is today. But I think we aren't too far off from having the pilgrimage of Coachella, and that many people coming."
The festival runs Wednesday through Saturday, and we advise you make the trip south if you can.
Click here to find schedules and tickets, which include festival wristbands, weekend passes, single day wristbands and main site tickets.
Tickets for the Sled Island showcase at Brixx (under the Starlite Room) are $10 at the door.