FISHEYE: End of the rainbow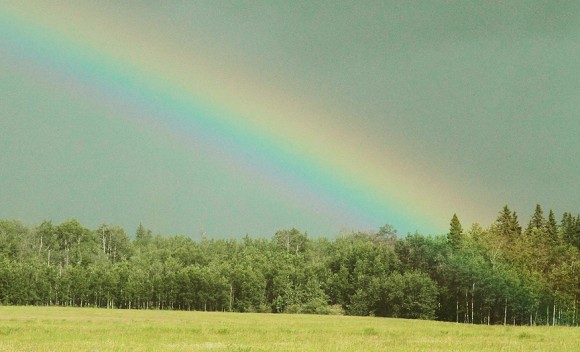 Now how often do you see a rainbow in front of the treeline? Sadly, no Irish gold to be gleaned.
Our regular photo of the day (potd) feature from Fish Griwkowsky is a visual diary and memoir of his life in and out of the city.