Madeleine Peyroux will be smoking at the Edmonton jazz festival!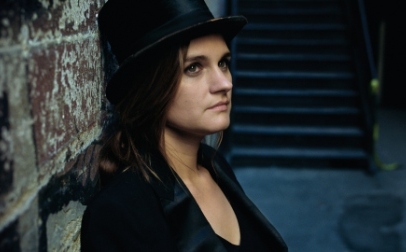 American jazz singer and smoker Madeleine Peyroux has temporarily switched to du Maurier Light because the Lucky Strikes she asked for aren't available in Canada. Coincidence? We think not! It's a Big Tobacco Conspiracy!
Jazz festivals in Canada wouldn't be where they are today – or where they aren't, depending on how you look at it – without the long running financial support from the Imperial Tobacco company, makers of du Maurier Light. This sort of thing has long since been outlawed.
Peyroux, playing Sunday, June 26 at the Winspear Centre as part of the Edmonton International Jazz Festival, also asked that she be allowed to smoke on stage, inside the venue and in her hotel room, but – like the availability of Lucky Strikes – it ain't gonna happen. Not on Canadian soil.
This information comes from jazz fest artist liaison Brandy Dominelli, who designed the festival's smashing new website and is also in charge of fulfilling all the artists' contract "riders," those lists of celebrity green room goodies that may or may not contain M&Ms with all the brown ones removed.
"It's because I smoke du Maurier Light," Dominelli explains. "It's what I offered her and she's fine with it, as long as there are packs of du Maurier Light wherever she goes."
So it was a coincidence. Imagine.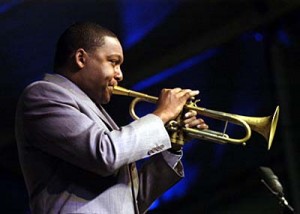 Peyroux's cigarettes is the funniest rider item Dominelli says she's seen in her three years with the festival. Branford Marsalis, who played here in 2009, asked for a "huge" amount of booze, while brother Wynton, who plays this year – Tuesday, June 28 at the Winspear with the Jazz at Lincoln Centre Orchestra – wants mainly fruit and water. Draw your own conclusions. That's about it for rider oddities this year.
Getting a little inside dope, as it were, on jazz musicians' habits while on the road is a good way to put a human face on the festival, which runs through July 3 at venues across town. There's this idea that jazz is a "higher form" of music than other music, and thus the public can be put off for fear of the embarrassment of encountering something that's completely beyond their understanding. We all know the feeling of being in the presence of higher art forms and you feel like you've fallen behind in math class. That's why festivals like this have to be accessible – and yet they can't just throw in the towel and pander to the lowest common denominator, either. Delicate balance.
"We don't want it to come across that it's a snobby type of music," says Dominelli, who's the wife of noted Edmonton jazz drummer Sandro Dominelli. "Just because it's a high level of musicianship doesn't mean it can't be listenable. It doesn't mean it's not accessible. There are lots of things you can enjoy and understand, and we have definitely been opening up our classification of jazz. This year we have Jack Semple, who is a blues and rock guy, but he is really a talented improviser."
And that's really the thing that separates jazz from all the other "lesser" forms of music: The solos. It's the ability of a great jazz musician to compose music on the fly, in real time, in front of a paying audience, and make it mean something in the fleeting moment it happens, before it's gone forever. You never really know what's going to happen at a jazz show. That's part of the fun.
That, and watching to see if Madeleine Peyroux smokes while she's on stage at the Winspear. She is a torch singer, after all.
"Johnny Jazz Passes" are on sale now for $99 each, giving access to every jazz festival event except the Winspear shows. Click here or call 780.420.1757 for details.