Boonstock mainstage fires up tonight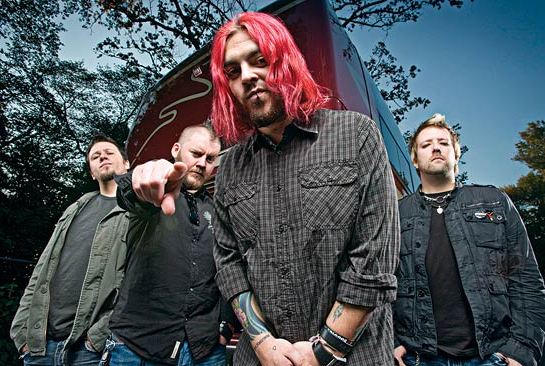 Consider, for a moment, how far the world of outdoor festivals has come over the last four decades, since the diametrically opposed heyday of peace-and-love Woodstock and death-on-cement Altamont.
At Woodstock, 32 acts powered the "Three Days of Peace and Harmony."
Kids' stuff, that Woodstock.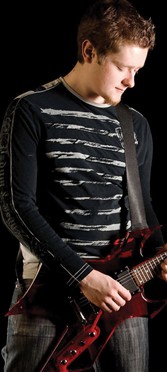 Boonstock – now underway in Gibbons, Alberta through Saturday – has 98 acts over four days, a feat so stupendous it has to divide the show into three stages: the rock main stage, the Bud Stage and the dance tent. The main stage is reserved for the biggest names. Seether (above) headlines tonight (Friday, July 1) while A Perfect Circle closes Saturday.
It may not draw a million hippies from all over to the camp site at Gibbons, but thousands of giddy pot heads are the next best thing, after all. Let's face it: that's about 48 acts more than even the more diehard music fan could cram into one trip and a TON of them kick ass.
In another sense, however, Boonstock and Woodstock are very much alike. Back in 1969, the acts were the top chartmakers and respected political rock acts of the day. They were, for the day, huge media entities already. And though people like to point out that Boonstock's lineup is mostly indie, anyone who has played in or knows members of a touring band these days can testify it's very much a commercial venture: bands have to wring every dime out of every possible source to make enough money to survive, most of the time.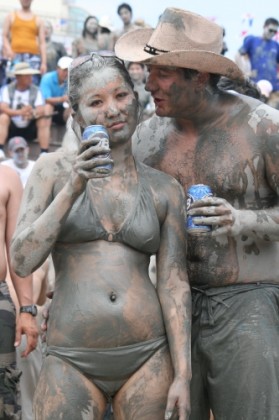 But an honest acceptance that musicians are, to some degree, in it to pay for their suppers isn't a bad thing. In that spirit, the concert site will have reps on hand from the Gibbons and Bon Accord food banks. They're also encourage festival-goers to carpool and use a special carpool entry lane to win a chance at lifetime Boonstock passes.
We're not going to list all the acts here. Instead, visit this page for a complete schedule. We will note that it's good to see local rocker Greg Wood (above) getting the 11:45 spot at the Bud Stage, which is the set right after the main stage goes down for the night….and therefore likely to be hopping. Not many guys in town have worked harder to be heard.
Other faves in the dance tent include Junior Brown, Shout Out Out Out, DJ Steve Aoki and Vandamage. The big names include Seether, Three Days Grace, My Darkest Days, Sublime With Rome, and A Perfect Circle, among others.
Boonstock runs through Saturday, July 2.