Should AGA kids camps tackle street art?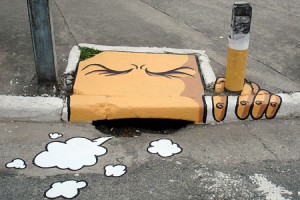 When Gig City recounted the tale of a local artist whose graffiti mocked Oilers owner Daryl Katz, it got some strong reactions from Edmontonians – mostly opposed to using public space for political street art, good intentions notwithstanding.
It raises an interesting debate then, with respect to the Art Gallery of Alberta's summer camp series for kids.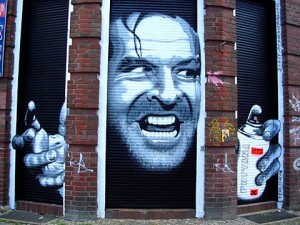 The AGA is offering two street art-themed camp days this summer, entitled "Go Guerilla: Taking Art To The Streets." The first is next week as part of the Studio Y series of day camps for youths 13-17. The second is for kids ages 6-10 as part of the One-Day Art Break Camp series – those are some exceptionally enlightened six-year-olds – and is offered on Aug. 11
Here's the AGA's description: "Guerilla art, also known as street art, affects the world in creative and thought-provoking ways. In this workshop, discover that art making is all about ideas, new perspectives and creative problem solving. Work to transform different environments using signage, stencils, found objects, photography, posters, and chalk!"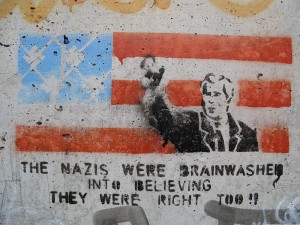 Of course, as the Katz example and countless others over the years have demonstrated, chalk is a lot less commonly used than spray paint over a stencil, and the concept of "public space" isn't always respected.
That reality prompted one commentator after the Katz protest to call it vandalism. Others pointed to the Banksy film "Exit Through the Gift Shop" as evidence that street art is increasingly seen as separate from graffiti or tagging.
Those comments and more at connect2edmonton.com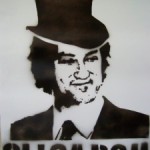 In the meantime, what's your take? Should the AGA be engaging in the street art/graffiti debate? And should that include six- to 10-year olds?