Godsmack to rock the Shaw Sept. 1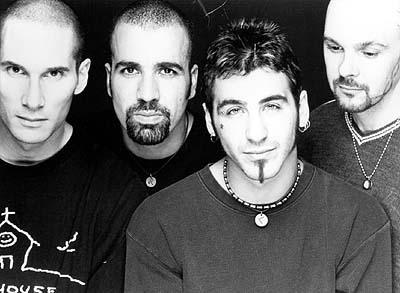 Today on WHO NAMED THE BAND we explore another group that sounds like its name – Godsmack.
Playing Thursday, Sept. 1 at the Shaw Conference Centre – for which tickets are $50 and go on sale Friday (here) – the Boston hard rock band has been "smacking" the word of "God" and other things relentlessly since inception before the Turn of the Century. The band's latest album is called The Oracle.
Turns out that the name isn't a slam on the Almighty. It comes from a cold sore that appeared on the lip of singer Sully Erna, prompting a fellow band member to quip, "Man, you just got smacked by GOD!" Ha, ha, they all shared a good laugh and then – as so often happens in these cases – said, hey, that's a good name for a band!
The rest is history, including getting banned by Wal-Mart for profanity – which turned out to be one hell of a career boost for Godsmack. Thanks a bunch, Wal-Mart!