SOS Fest an easy sell for Vancouver's The Pack AD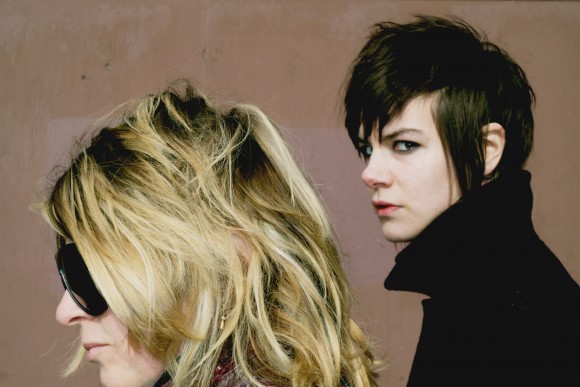 It didn't take much convincing for Vancouver garage-rock duo The Pack A.D. to take the time out of its busy schedule for Edmonton's Sounds of Old Strathcona Festival (SOS Fest).
The band is not officially on tour at the moment, and has three videos to shoot before unleashing a new album, Unpersons, in September.
"I like the idea of shutting down Whyte Ave, that sounds pretty great to me," says drummer Maya Miller.
It might be a challenge to rile up sober Whyte Avenue crowds when The Pack A.D. takes the stage at 1:30 p.m. Sunday, as the band is used to playing its raucous rock'n'roll in clubs late at night when the audience is "quite gooned."
"I don't know about anybody else, but I'll still be waking up at that point, and that will be interesting," Miller says. "I think everyone should be fully awake by the end of the show."
The Pack A.D. will rock the 103 Street Stage after another duo, local 12- and 14-year-old jazz-rock phenom Luke and Tess Pretty, wraps up on the 105 Street Stage.
Music will bounce back and forth between the two stages all afternoon, while Whyte Ave merchants, food vendors and children's entertainers keep crowds occupied.
The Pack A.D. should please nearly everyone with the simple, blues- and punk-injected rock that fills its three widely praised albums, Tintype, Funeral Mixtape and We Kill Computers (and can be heard in the song Deer, video below).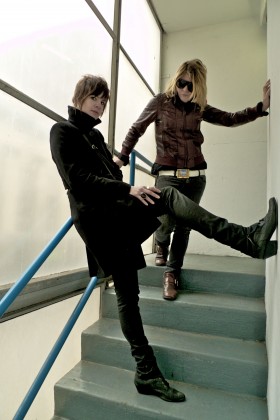 Miller and singer/guitarist Becky Black routinely draw mixed crowds including hipsters, old-timey blues fans and young punk rockers.
"We do consistently have at least two 60-year-olds at a show, and then we've got teens and then everyone else in between," Miller says. "The thing about our music – maybe because we're not very cool – is it tends to bring together all sorts of different groups."
The band formed five years ago when its original half-female, half-male quartet fell apart, leaving only Miller and Black.
Since then, the pair has given no thought to adding extra members.
Songs are tracked with few overdubs and if, say, a tambourine part is needed live, they'll pull up an audience member to fill in.
Miller says working as a twosome has many advantages.
"One, we can spend a whole practice coming up with songs that we think are absolutely amazing and then realize that they're actually shit and drop them really quickly. There's not four people with a part invested fighting to keep a cruddy song alive," she says.
"The other one is, most of the time bands break up because they won't get along, or people will take each other's sides. Since there's only two of us, we can't take anyone's side. So if we do fight, we pretty much have to resolve it."
The duo shtick draws inevitable comparisons to the Black Keys and the White Stripes, though Miller hopes that will stop when Unpersons drops this fall, promising it will be The Pack A.D.'s hardest effort to date.
Ironically, the disc will be produced by none other than former White Stripes producer Jim Diamond, who offered his services after seeing the Pack play in Detroit.
Though Miller is happy eking out a living as a full-time musician, she wouldn't mind seeing a few White Stripes-size paycheques come her way.
"It's not rolling in riches, 5.0 living, but you know, this is what I do every day and in its own way I've already achieved what I want to do," she says. "After that, you have to collect the big, fat music cheque."
The free festivities begin at noon and wrap up with Gobble Gobble on the 103 Street Stage at 5:30 p.m. For a full schedule, visit http://sosfest.ca.