EDMONTON RADIO: Holy S***! Pepper & Dylan win!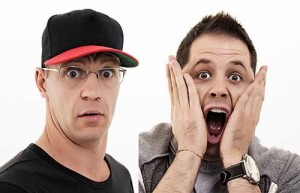 And the funniest morning radio show in Edmonton is … (drum roll, hush from audience) The Pepper & Dylan Show on Virgin Radio 104.9 FM!
(Cough, wind blowing)
Surprised? Me, too. I thought Garner Andrews from Sonic 102.9 FM would win, or maybe Terry, Bill and Steve from K-97, but nope, it's THOSE two guys – bounced from the Bounce to reappear on the upstart Virgin top-40 station as the funniest morning zoo-keepers in town. Who knew?
This is not just one jaded writer's frivolous opinion. It is the result of an arduous, month-long, highly scientific study that enlisted the help of five of Edmonton's top stand-up comedians, who are never up early enough to enjoy some of the greatest sit-down stand-up early-morning late night comedy heard on radio airwaves anywhere in North America unless they've been up all night. I'm serious.
I made a previous attempt to find the best morning radio comic in Edmonton and vowed never to do it again, but that experiment was deeply flawed. The general response was, "YOU'RE AN IDIOT."
Not this time, Wormstrom! This time we're going to find out ONCE AND FOR ALL who has the best morning show. This time we have five idiots to take the blame. Sorry … esteemed local comedians.
Let's meet them:

RICK BRONSON – Veteran stand-up comic started his own club called the Comic Strip in West Edmonton Mall, which draws some of the top touring comedians from around North America.
TIM KOSLO – A fixture on the local comedy, blues, visual arts and addiction recovery scene, Kos just finished a run of selling his rock 'n' roll themed artwork at the Works Festival. He headlines the Laugh Shop July 31-Aug. 2.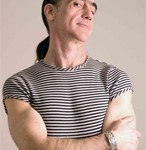 LARS CALLIEOU – Performed for American troops in Iraq, regular on Canadian comedy circuit, starred in his first national Comedy Network special on June 1 and hosts a comedy open stage every Sunday at the Druid.
DAWN DUMONT – Giving the rare female perspective is this local comedienne and writer whose latest book "Nobody Cries at Bingo" is available at Chapter's.
STERLING SCOTT – This comic and comedy promoter has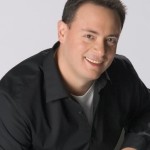 made a splash in various "Afro" comedy nights, including at the famous Apollo Theatre in New York City, and has performed at Caesars Palace in Las Vegas.
The methodology was simple: I recorded 90 minutes of every commercial FM station that has morning talk, transcribed it, distilled the best bits of each, typed it all up and sent the whole wad to the comedians for ranking.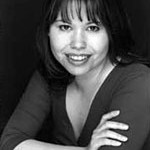 The stations' identities were kept secret. The judges' top-3s were collected, assigned a point value (3 for first, 2 for second, 1 for third) and we have our result. Easy!
What put Pepper and Dylan over the top was a yarn about meeting a friend's dad at dinner: "My jaw dropped – with excitement – that any human being would wear this and wear it proudly. It was the ultimate dad shirt. He came up with what I'm convinced is the dad shirt of dad shirts.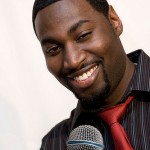 There was a full moon, a wolf howling with a caribou, a waterfall, a fox, an eagle and a moose. It was all on the shirt. All the animals showed up for the party … I wanted to possess that shirt. I fell in love with him instantly."
Dawn Dumont comments, "Really well done. If this is Paul Brown, he's shockingly clean here."
It's not Paul Brown. Paul Brown is the host of the Paul Brown Show on the Bear 100.3 FM – which is tied for second place with another surprise: The Bounce 91.7 morning show with Ian, Liann and Awkward Travis. One bit that stood out concerned the added dimension of smell at the upcoming Katy Perry concert. What will the smell be? Announcer says, "We're assuming cotton candy – as opposed to the Ke$ha Get Sleazy tour, which is going to smell like vodka and shame." Lars liked that one.
Awkward Travis asking drunk people on Whyte Avenue spelling questions was also noted as a favourite. It was a lot funnier listening than reading the transcript.
A lot of things in radio can't be conveyed in text – like the constant mental ward medication time music that wafts over Garner Andrews, or the wacky-sickening chemistry between husband-and-wife teams, or the sheer tedious idiocy of announcers reading text after text after tweet after tweet on the air. Yeah, that's right: Stop listening to our widely-broadcast radio program and visit our stupid Facebook page to find out what's on the radio. Hello? Have "callers" gone out of style? It's the radio, you morons.
Sorry. Scientists mustn't get emotionally involved. Anyway, despite the loss in translation from audio to text, all the stations here are in the same boat, so, to use a highly scientific term, it's a "wash."
Rick Bronson has a problem with the test: "I feel that I'm simply judging the bits you provided and not the funniest morning shows … I remind your readers that comedy (like music) is a very subjective art form."
Shut up, Wormstrom! We're getting to that. It's worth sampling the individual judge's choices for No. 1 to illustrate exactly what he's talking about – one man's funny is another man's not-funny.
Both Dawn Dumont and Sterling Scott picked Pepper and Dylan. Enough about them.
Lars Callieou's favourite is the Paul Brown Show. Lars comments, "Solid, original jokes. I'd believe this was a comedian or someone who had done stand up or improv before." How astute. Brown is in fact a professional stand-up comedian who hosts "Brown on Bourbon" every Tuesday at the Comic Strip, which is owned by Rick Bronson. Nice little circle jerk we have going here.
Bronson's top pick is Garner Andrews – who came up what with "a good, tight joke" on what may have been an off-morning: "If you're going to have the 'Jesus is my Co-pilot' bumper sticker on your car, you'd better be a damned good driver."
The Garner Andrews Show wound up in a three-way tie for third place along with 92.5 Joe FM (featuring J'lyn and Gary) and 95.7 Lite FM (with husband-and-wife team Jamie and Dan).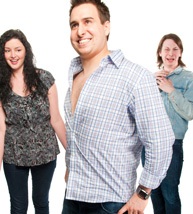 Tim Koslo liked the Bounce, praising its "spontaneous" and "witty" style – which brings us to another wrinkle in the experiment. A lot of this material isn't spontaneous at all. Awkward Travis is pre-recorded and edited. Up! 99.3 FM runs clips of Ellen DeGeneres (not included in the samples). Garner Andrews takes callers all the time while the music plays, records and edits the best bits, and then inserts them gracefully into his own live patter – and you can't even tell the difference. They all do it, to a certain extent. Again, a wash. The results are what matters, not the methods.
Or do they? Consider one of the biggest surprises of all in this ridiculous experiment: Not one of the judges ranked the Terry, Bill and Steve show in their top-three. This show was the hardest to transcribe and distil because it's all talk, no rock. Listening to Terry, Bill and Steve is like sitting in on a writer's meeting for a late-night comedy show. They talk ALL THE TIME, they talk about their weekend, about their houses, about dumb things found on the Internet, and as their bleary brains start to hum – 5:30 a.m. is an absurd time of day to do a comedy show – you can hear the jokes begin to form. It sounds entirely improvised. It should be noted that Terry Evans and Bill Cowen are also (former) professional stand-up comedians, with Steve Zimmerman as the crucial catalyst who often comes up with the perfect punchline, according to one judge.
Sterling's Scott's favourite K-97 bit was a short exchange about the U of A dean who plagiarized a speech:
Announcer 1: "His opening was recognizable to what he lifted: 'Welcome to the vaginal walls.'"
Anncr 2: "I dove the vaginal walls of the Cayman Islands."
Anncr 3: "Never dive alone."
At least there was one worthy thing to come from the previous morning radio experiment – a drinking game: Whenever you hear the word "vagina" on the Terry, Bill and Steve show, take a swig of Jager.
The results, as you can see, once again, are inconclusive.
(Sound of mad scientist laughing in despair.)