Brent Irving does some soul searching at the ARTery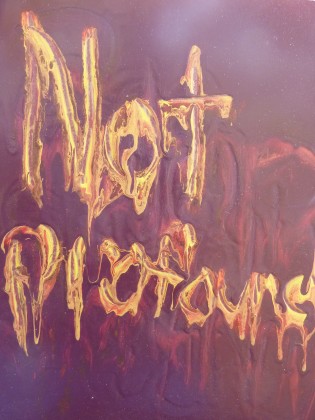 There is a risk of ovexpectation inherent to greatness, but whether you think the new Art Gallery of Alberta is great or aren't the fan of post-modern L.A. architecture, there's no denying that so far, the new AGA has impressed.
Edmonton is a great arts town even when the building isn't the centre piece; there's the longstanding downtown gallery Latitude 53, as an example and there's also — thank the afterlife of your choice — the ARTery.
The ARTery is a different kind of joint. Aside from hosting local artists, they've also hosted musical performance, performance art, and multimedia installations. If it's artistically inclined, the little place on Jasper seems inclined to welcome it.
The latest iteration is a deviation — or just 'Deviation,' if you're intent on respecting artist Brent Irving's theme. A former art gallery staffer who moved to education, Irving found the life change both influential and somewhat limiting, which had its own impact on his work.
"I was not able to spend as much time as usual in the studio and I had to make art that was smaller and readily packed away. I was able to get into the studio every day but for a limited time so the works are a bit like diary entries, quotations from daily life and images of those things around me," says Irving.
Irving, whose work has been privately popular and is in the collection of the Alberta Foundation for the Arts, says this body of work was influenced by Roméo Dallaire's film, Shake Hands With the Devil , and also by "chance meetings, overheard public conversations, personal experiences and daily news articles".
Irving's show runs through the end of July. You can check the calendar at the ARTery, 9535 Jasper, for new and upcoming shows.