Inspired by CFL star, Kenny Chesney preaches work ethic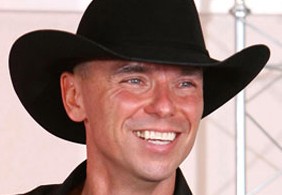 In a sense, Kenny Chesney owes his success to a CFL all-star.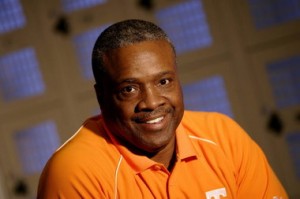 When he was a kid, Chesney wanted to be like then-Tennessee Volunteers quarterback Condredge Holloway (below left), who football fans up north remember as a Toronto Argonauts great and hall-of-famer. In fact, Chesney later produced a documentary on Holloway, his conference's first-ever black QB,  for ESPN.
But at 5'6, the dynamic country star, who plays Rexall Place tonight at 7:30 p.m. (buy tickets) , knew he wouldn't make it without hard work that matched Holloway's. He never did make it on the gridiron, but he turned that effort into his other great love, entertaining.
"Football was the thread of the community," Chesney told media in Utah. "It was the first time I learned how to work hard. That's where my work ethic comes from. I was 5'6'', so I had to work hard to be on the field."
It's that old country formula: hard work and showmanship. To country fans, Chesney is the big deal, the schiznit, the alpha male bull. Chesney, more than any other performer save, perhaps, Brad Paisley, has reinvigorated the model of the country superstar by putting on killer live shows driven by his vocals and guitar and slick, slick packaging.
"The one thing you need to have is an undefined spirit," Chesney said. "You need to have a certain connection with an audience and not have a wall between us. You have to bring more than music."
Of course, it also takes gonzo-sized cajones sometimes. His latest album, Hemingway's Whiskey, was …er….half-cut, as it were, when Chesney sat down and listened to it, had a heart-to-heart with himself and admitted it wasn't good enough, throwing the whole thing out. "They would have sounded fine on the radio, but they didn't sound deep enough. I needed to be pushed as an artist and as a person."
As usually seems the case these days, Chesney is one of several music highlights this Saturday in E-Town: if big shows aren't your bag but you love good southern rock, cult faves Doc Holliday are cookin'with Georgia heat at Casino Yellowhead; local rock lovers have the Idyl Tea reunion, some 16 years in the making (check out our story here); and Canadian '80s rock schmaltz hitmakers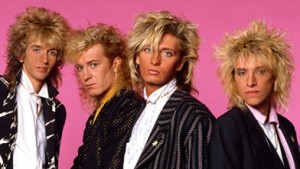 Platinum Blonde are playing the River Cree Casino.(We're somewhat ashamed to admit having ceremonially burned free Platinum Blonde tickets outside Atwater Metro Station in Montreal back in the day. Something to do with The Clash breaking up and too much Southern Comfort. Hey, we were teenagers. Give us a break, OK? Look at that picture: do you blame us? Would THEY blame us?)