New Music: Incubus, John Maus head in opposite directions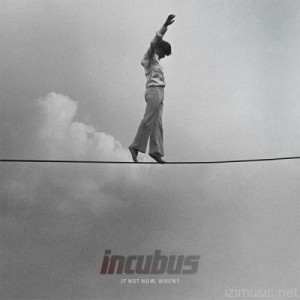 Members of Incubus, and John Maus, have studied hard over the last few years, in art, music, and even political science. However, while Political Science student Maus recently released arguably his best album, Incubus' long hiatus from producing music seems to have dramatically altered and mellowed their sound, and likely not for the better.
California quintet Incubus released their newest album, "If Not Now When?" last Tuesday (July 12) – it's their first studio album since 2006's "Light Grenades". During the hiatus, frontman Brandon Boyd enrolled in a university art program; guitarist Mike Einziger went to Harvard to study music composition; and drummer Jose Pasillas' wife had a baby.
One would expect those significant changes might lead to dramatic changes on this album, and they'd be right. Instead of the raucous tracks we are used to from Incubus, like "Anna Molly" from 2006's "Light Grenades", and then even more roaring "A Crow Left of the Murder" (2004), which spilled off such hits as "Megalomaniac" and "Talk Shows on Mute", this album is a decided downshift, with a pace that can only be described as crawling in many places.
The album starts off with the title track, an unusual way to launch an album, and it's probably the "poppiest" track, with Brandon's voice exuding a pleading-but-pleasing wail.
"Promises Promises" is another slow, melodic track — one of several that will remind listeners of campy rock ballads, like Extreme's "More Than Words." But at least Extreme could also throw down some serious rock, which doesn't seem to be the case from Incubus on this record.
There are a trio of tracks that some may consider worthwhile, however. "Thieves" is  stronger,  more melodic than the others and without an overarching diatribe, anchored by intriguingly placed keyboards. "Switchblade" is another solid track, with catchy hooks and a very singable chorus that you're likely to be repeating for a while. The last half of "Original" has some inspired guitar riffing, which makes it even more depressing they're nowhere else to be found, the promise of potential unrealized.
Sadly, the rest of the songs are almost instantly forgettable. It's fair to call this is a disappointing departure for Incubus, and is in most ways indecipherable from their early records. In some ways, the lack of depth is barely a step above a boy band.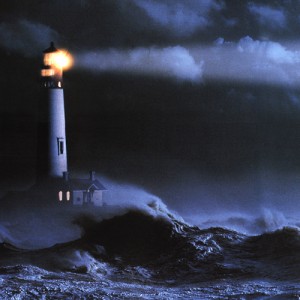 Heading in the opposite direction is Los Angeles composer John Maus. After studying music at the California Institute of the Arts, and then philosophy at the European Graduate School in Switzerland, he recorded a couple of full-length albums, and appeared on some others, including a couple of Ariel Pink's. He's currently working on a Ph.D. in Political Science while living in his birthplace of Austin, Minnesota. All three of his albums have been released by a UK collective named "Upset the Rhythm".
His latest effort, "We Must Become the Pitiless Censors of Ourselves" (June 28), is debatably his best, and most intriguing work. His fusion of post-punk and synth-heavy pop is a study,both extremely listenable and cerebral, with a subtle melancholy through most of the tracks. The title of the album is from "Fifteen Theses on Contemporary Art" by Alain Badiou, a French philosopher and professor at the school at which Maus studied.
"Streetlight" is at once immediately reminiscent of old-school New Wave, with the addition of overlaid psychedelia and lush reverb. "Keep Pushing On" and "Head For the Country" wouldn't seem out of place at any club, or for that matter, at a more mellow late-night party at a friend's house.
John Maus – Quantum Leap by RibbonMusic
"The Crucifix", though it's the shortest track (just 1:16), is also one of the strongest on the album, combining all of the above elements into an extraordinary alloy.
John Maus has managed to capture an experience within his newest album – "We Must Become The Pitiless Censors of Ourselves" – that combines the best of a number of genres – synth-pop, new wave, and even club/dance. This gorgeous amalgam should definitely be near the top of any music fan's summer listening list.
Michael Senchuk also writes about new music on his own blog, New Music Michael.