THEATRE: Edmonton The Musical shows the love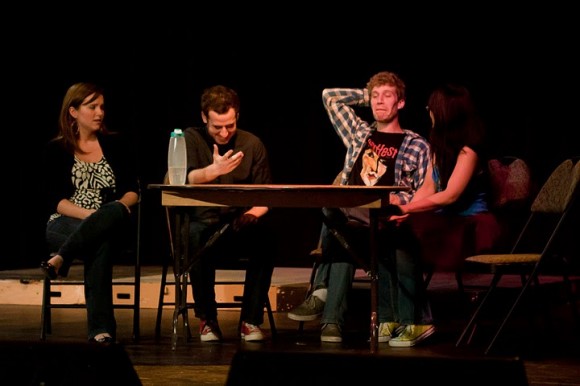 If you've been meaning to scope out some local talent but never seem to have the time, get out to Avenue Theatre this week as local actors and visual artists join 27 local musical acts  for the brand new theatre production Edmonton the Musical.
It's running at the north-side venue (9030 118 Ave.) Thursday through Sunday.
The romantic comedy touches on Edmonton landmarks while telling the story of a socially awkward young man named Jake who is thrust into the dating world and winds up in relationships with five women at the same time.
To help tell the story, local musicians will perform their best love songs live during the show.
"It's definitely going to be something different that people haven't seen in Edmonton before," says Daneel Irons, who plays Jake's best friend Taylor. "It's a good chance for people in the Edmonton community to get exposed to a bunch of different artists all at once. It could make them realize how many bands there are out there that they've never even heard of before."
Irons will also be one of the musical performers, as will Lisa Nicole Grace, who co-hosts the Prairie Belles podcast with Irons.
Other musicians taking part include Fendercase, Erica Viegas, Greater Than Giants, Jake Ian and the Haymakers, and Edmonton the Musical producer Cara Albo.
Before each show, a gallery will be set up at Avenue Theatre featuring works by local independent visual artists.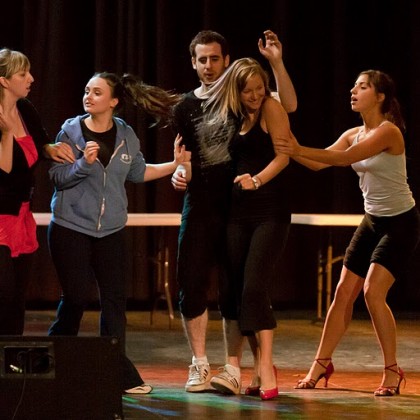 The massive gathering of local artists promises to be a prime networking opportunity for all those involved.
"That's one of the things that I said when I was encouraging other people to be a part of it – it's a really good opportunity to build relationships with other people in the community," Irons says.
"It's huge. It's one of the biggest shows I've ever been a part of, which makes it scary but it also makes it exciting."
Albo says the story stemmed from a bad breakup in her own life, which sent her on a new relationship quest and led her to fall in love with the city where she was born and raised.
Underscoring Albo's love for the city and its vibrant arts scene, Edmonton the Musical will raise funds for local non-profits iHuman, The Carrot Community Arts Coffeehouse, Arts on the Ave and Music is a Weapon.
Albo hopes her two-hour tribute to Edmonton will hold the crowd's attention better than a typical play through its mixture of live music and live theatre.
"It's really, really cool the way it all happens. Everybody's seen a live concert, and when you switch between bands, there's always this long wait," she says. "And me being a musician myself, I always thought, someone should go up and do something in between. You just had the audience's attention for an hour and then you let it go."
A singer, dancer, actress and producer, Albo says she had fun writing the musical from a male perspective.
"I'd ask all my male friends about dating and do the research, and that was a lot of fun, I have to admit, taking the guy's view on dating," she says.
Edmonton the Musical runs Thursday through Saturday at 7 p.m., and Sunday at 1 p.m. and 7 p.m.
Tickets are available here or at the door.