FISHEYE: Paws for a nap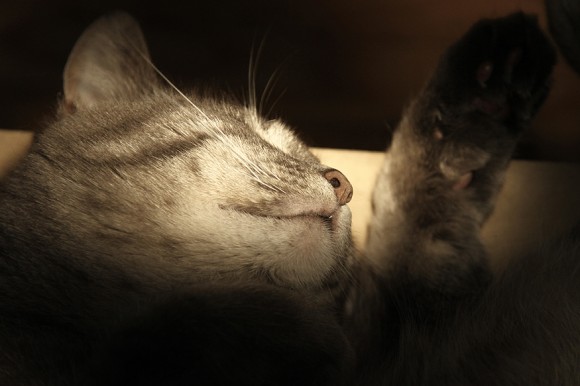 This is one of the spazziest, dumbest cats I know – prone to chasing her own tail and hissing at her own reflection. So let's salute this moment of peace.
Our regular photo of the day (potd) feature from Fish Griwkowsky is a visual diary and memoir of his life in and out of the city.