PREVIEW: It's all going Pete Tong at Oil City Roadhouse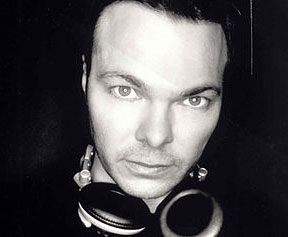 It's one of those weekends, folks: a crazy number of interesting musical gigs around town to choose from, in just about every venue. Heck, it's so busy that Blues festival circuit regular Morgan Davis is playing a BAR — it's Rusty Reed's House of Blues on 118 Avenue, by the by.
But our vote for slammin'est, get-down-iest, grooviest gig of the night goes to the Oil City Roadhouse, where BBC 1 DJ extraordinaire Pete Tong will be spinning tracks at the Official Indy Afterparty, accompanied by THAT guy, the Old Spice guy himself, former college football wide receiver Isaiah Mustafa. No word on whether he comes with removable moustache.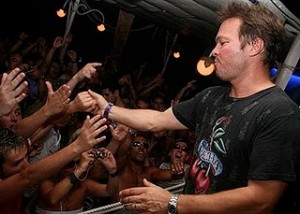 If you've never heard of Pete Tong, you may remember his name for the Canadian indie comedy/drama hit of a few years back, It's All Gone Pete Tong, a cockney rhyming slang phrase for "It's all gone wrong." Tong, a 20-year BBC veteran, made a cameo appearance in the flick, in which a top DJ on the Spanish party island of Ibiza has to rexamine his life as he starts to lose his hearing.
But according to recent UK press reports, the 50-year-old is one of those personalities vulnerable to a BBC move towards a younger demographic, and he might be looking for a new station sooner than later. Not that Tong seems phased: he told an interviewer last month he has about a half-dozen major projects underway, and  the character he most feels like is "Peter Pan. You've read the one about how nobody wants to grow old in the 21st century. Well, DJs have been having that problem for a while! We are a generation whose business has never got old before. Fortunately, my work brings so much variety that I have no intention of stopping just yet!"
Tong, already a major celebrity in the European electronica and music publishing biz, has since adopted the movie's title as the name of his night spinning at a club on Ibiza.
He actually started as a blues and soul DJ, it should be noted, so he'd probably vote for Davis's gig, and you'd be hard pressed to argue with him. Still if you're one of the celebrated few who manages to cram themselves into Oil City Roadhouse on Jasper tonight, raise a glass for Pete Tong. Then dance 'til your feet hurt.