New album, tour bring Feist to Edmonton this fall
Posted on August 2, 2011 By Michael Senchuk Music, The Latest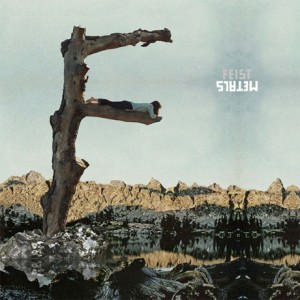 Big news for Feist fans this morning, with the announcement of a new album, and a new fall tour. The Indie darling behind "1,2,3,4" will be in Edmonton Nov. 20 at the Jubilee Auditorium.
Tickets will go on sale Friday, at a cost of $39.50 and $55 plus service charges.
"Metals" will be released on Oct. 4 via Arts & Crafts in Canada, and Cherrytree/Interscope in the U.S. (cover art pictured), with a total of twelve songs. It's the Maritime-born but prairie-raised Feist's fifth full-length album, although it's been four years since her last release (2007's "The Reminder").
She's been busy during those years, though, performing a few times with Broken Social Scene, and was featured in a documentary about the 2007 album, titled "Look At What the Light Did Now".