Rusty Reed's House of Blues to get facelift, new name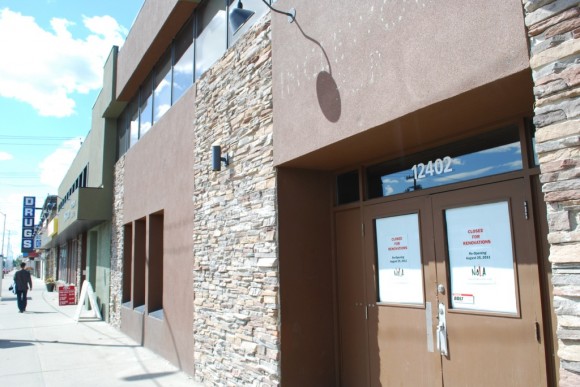 Area blues fans may have noticed that Rusty Reed's House of Blues is GONE – the namesake of the local harmonica master stricken from the marquee as his beloved blooze can revamps itself as NOLA (as in New Orleans, Louisiana) Creole Kitchen and House of Music.
The grand re-opening will be Aug. 25.
New owner James Radchenko promises that in addition to Creole cuisine, there will be live music in a bluesy vein six nights a week, a house band and name headliners every Friday and Saturday, which were usually good nights for Rusty Reed's. Rusty put his name on the new Northside blues club in June, 2010, at 12402 118 Avenue, former site of the Inglewood Pub. Artists from Morgan Davis to Jack Semple have played there, along with a who's who of who's blues in Edmonton.
"We're not going to change what works," said Radchenko. "We're just going to take it to the next level."
It is not known at this time if Rusty himself will have a role in NOLA, either as entertainment booker or house bandleader. He said he'd be "open" to being involved, but he's still feeling a bit blue. His efforts over the years to create his dream blues bar read like lyrics to a blues song, particularly that bit about how if one didn't have hard luck, one wouldn't have any luck at all. This business ain't easy. The Edmonton nightclub scene is so merciless that not even the Sidetrack Cafe was safe. Anyway, Rusty says he'll keep trying.
"It's a little bit of heartbreaker because I put a lot of time and effort into this – for no climax," he says. "But I'm not out. I'm just in the weeds right now."
Literally – Rusty's up in the bush right now on a job with his pipeline inspection company, but will be back performing at the Edmonton Folk Music Festival on Saturday, doing a session with his old pals Duke Robillard, the Holmes Brothers and Amos Garrett. The blues, brother.