PREVIEW: Hedwig and the (not so) angry Fringe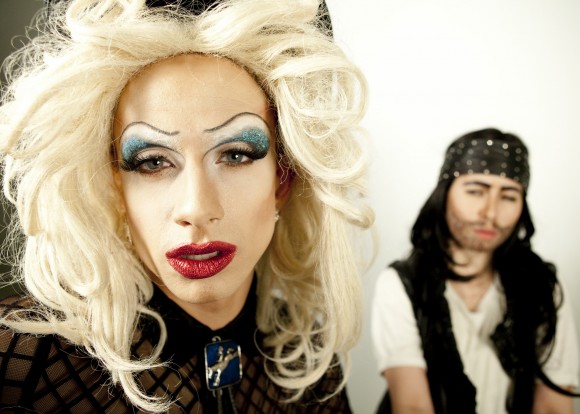 Seeing Hedwig and the Angry Inch at Garneau Theatre 10 years ago was a life-changing experience for Antonio Bavaro.
The actor/activist/drag queen will live out a dream at this year's Edmonton International Fringe Theatre Festival when he takes the lead role in a theatre production of the edgy glam-rock musical.
"This movie shaped our lives in countless ways," says Bavaro, a born-and-raised Edmontonian who is now attending Concordia University in Montreal.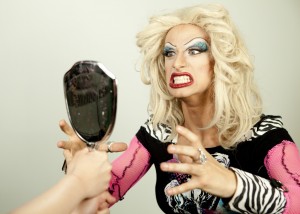 "It definitely added some more glamour to my life here in Edmonton. It was a good way to identify with someone who was outcast on different levels. We all have these other people inside of us and these other full identities, and we always want to be whole and complete, but it's hard work to get there and we make lots of mistakes."
Produced by vi.Va?VOOM! Productions, the show about a German trans rocker who suffered a botched genital surgery is fresh off a successful run at Montreal's St-Ambroise Fringe Festival.
Backed by supporting actress Penny Hogan, who plays Hedwig's sidekick Yitzhak, Bavaro will rock with a live band that turns up the classic rock and metal influences on the original Hedwig tunes.
This Brendan Halama-produced version of Hedwig and the Angry Inch also flips the original plot line, and contains two more complete songs than the 2001 movie (which was based on the 1998 musical).
"In essence, the play is backwards from the movie, story-wise," Bavaro says.
Bavaro earned his theatre arts diploma at Grant MacEwan University and worked here for eight years as his alter-ego Connie Lingua.
Since moving to Montreal, he has ranked as one of the city's Top 5 drag queen/kings in the Montreal Mirror's Best of Montreal 2010 and 2011 issues.
At drag cabarets, he often eschews lip-synching to show off his powerful singing voice.
"I think that it's an empowering, two-spirited way of presenting the male and female logic. Because evidently, that's not really a woman when you're seeing someone in drag, but they don't really look like a man," Bavaro says of drag cabarets.
"Whether you're a male or a female, dressing in drag as a man or a woman, I think it gives power and allows us to perhaps poke fun at a couple of things about ourselves even. And have … that inner rock'n'roll star or country vixen, or whatever kind of diva you want, come to the surface."
It's hard to imagine a role would suit Bavaro better than Hedwig, though Hedwig and the Angry Inch will be Bavaro's third appearance at the Edmonton fringe – he also performed in Jane Eyre the Musical in 2007 and The Rocky Horror Show in 2009.
This is the first time one of his shows has won the fringe venue lottery, however, and he's thrilled to make full use of the Westbury Theatre in the TransAlta Arts Barn.
"Being at the Westbury Theatre is a wonderful gift and we're so happy about that," he says.
Bavaro hopes his performance will encourage audience members to question the way they see the world in a fun, touching and lighthearted way, saying anyone can relate to the story of an outcast feeling "trapped in a wicked little town."
"I still think there's more people that need to hear the story," he says. "There's still a lot of people that haven't heard about Hedwig. And it's quite a transgressive, positive, life-affirming show."
Hedwig and the Angry Inch plays Friday at 11 p.m., Saturday at 8:15 p.m., Monday at 12:15 p.m., Tuesday at 7:15 p.m., Wednesday at 5:15 p.m., and Friday, Aug. 19 at 2:30 p.m.
Get your tickets here.