William Shatner to sing at the Shaw Conference Centre Oct. 23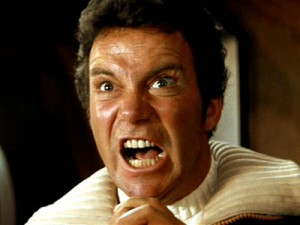 SHATNERRRRRRRR!
Yea, hear the cries from on high and upon on-line chat rooms across the realm – William Shatner is coming to the Shaw Conference Centre on Sunday, Oct. 23.
What will the legendary Lord of the Boards be doing, you ask? Why, nothing! Nothing that scads of celebrities before him haven't done, that is. Instead of doing that thing he does, he will TALK about that thing he does, stopping just short, we hope, of becoming that sort of B-list celebrity who has nothing left to sell, so talking is all that's left.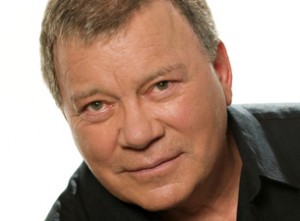 Speaking of Gene Simmons, Shatner will do more than talk. He will sing! That puts him an entirely other galaxy. Four out of five critics agree that the venerable Canadian actor's version of Rocket Man is at least 25 parsecs better than Elton John's – not to mention, and yet we must, unforgettable renditions of Mr. Tambourine Man and Lucy in the Sky With Diamonds.
This, friends, is going to be a treat. Tickets start at $80 and go up to a cool $400 for the full VIP treatment, including entrance to an after-party and a chance to meet the real Captain Kirk.
Tickets go on sale at 11 a.m. on Friday, Aug. 12 at Ticketmaster here. Maximum warp!