Analog cable won't end any time soon, says Shaw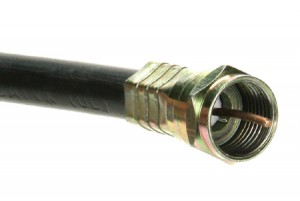 *More: Analog TVs gather dust in thrift stores as digital switch approaches
Analog television broadcasting will be a thing of the past in Edmonton next month, but analog cable could chug along for years in the city, according to a cable industry executive.
As of September 1, 2011, cable service providers can, if they wish, discontinue their analog cable services and upgrade customers to digital cable. The federal government calls this "the migration to digital cable" and it is the result of a decision made by the CRTC in 2008 , separate from the one mandating digital broadcasting, but scheduled to occur at the same time.
Telus is fully digital and unaffected by the changes. But according to John Piercy, the vice president of operations for Shaw, about 20 per cent of the company's subscribers still receive analog-only cable.
Piercy says that over the next year, Edmonton subscribers with analog tiered packages  — which means any analog service beyond just basic cable — will be upgraded neighbourhood by neighbourhood to digital service.
Shaw has already done this in St. Albert and Airdrie, north of Calgary, to test how it will work.
But Piercy says the same economic case doesn't apply for converting the rest of Shaw's analog-only subscribers, who make up most of the 20 per cent without digital tuners.
Piercy explains that while extra-tier customers are small in number, they use a lot of valuable bandwidth. In St. Albert, he says there were only a few hundred analog customers with additional tiers, yet their extra channels required an additional bandwidth of around 50 per cent of the total.
Converting customers to digital isn't cheap. On top of supplying the set-top digital box, which Shaw is doing for free as part of their conversions for extra-tier analog customers, Piercy says the process is also labour-intensive.
"It's usually an elderly demographic, so we have to show them how to use the remote. It's the box you control with the remote and not the TV so we have to make sure they understand that." Piercy says.
The number of analog-only customers is dwindling, Piercy says, but he says Shaw could still be providing analog cable for the next five years.
Television viewers who rely over-the-air broadcasts in Edmonton after Aug. 31 (an estimated seven per cent of viewers) will need a TV with an integrated digital tuner (ATSC) or a set-top box that converts the digital signals to analog.
Most standard VHF/UHF will still work for digital, according to a federal government website.
Analog cable customers in Edmonton with added tiers will get a letter, Piercy says. They'll also get a phone call, and someone will come to their door to install the free digital box and show them how to use it.
He says that after Aug. 31 when the CRTC requires over-the-air TV in major markets like Edmonton to switch to digital, signals that Shaw receives from local TV stations will be converted by Shaw to analog for distribution to customers.
"There is, and there will be for a long time in the Edmonton area, analog service," Piercy says. "It's a huge base of customers for us."
If your TV comes from Telus, which didn't get into the TV business until after the introduction of the Internet, you need not worry.
"Our services have always been 100 per cent digital so we've never had to worry about converting," says Jim Johannsson, a Telus spokesman.